US Court Approves Detroit's Plan to Exit Bankruptcy Using Financing From Barclays
Federal Bankruptcy Judge Steven Rhodes also approves city's exit financing with Barclays.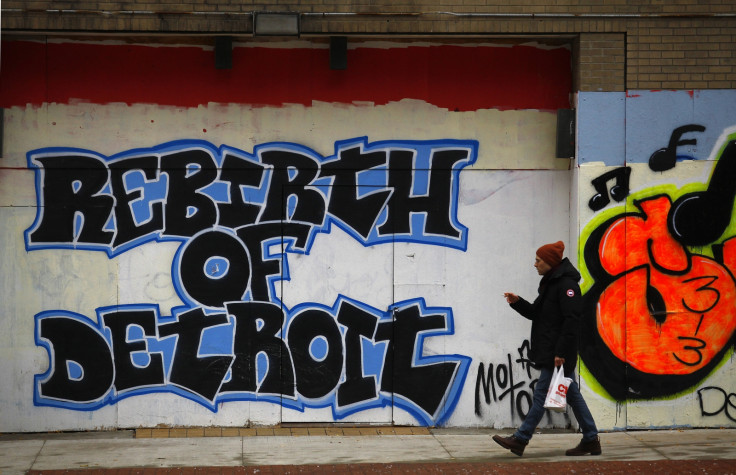 The city of Detroit has secured US Bankruptcy Court approval to restructure its $18bn in debt and obligations and exit Chapter 9 bankruptcy.
Federal Bankruptcy Judge Steven Rhodes confirmed on 7 November the insolvent city's proposal to slash about $7bn (£4.4bn, €5.6bn) of the $18bn in debt and obligations and invest $1.7bn into improvements, finding it both viable to implement and fair to creditors.
Judge Rhodes also approved the city's exit financing with Barclays.
The ruling ensures that the Detroit Institute of Arts' (DIA) impressive multi-billion dollar art collection is safe from creditors and that no art work will have to be sold to repay debt.
A so-called "grand bargain" taps in to $816m from foundations, the DIA and the state of Michigan to ease pension cuts and protect the city's art collection.
Mayor Mike Duggan, tasked with executing the plan, will probably begin by upgrading the city's outdated computer systems and getting rid of its blighted buildings.
Rhodes said in the ruling he read from the bench: "The record demonstrates that the City has worked honestly, diligently, and tirelessly to accomplish precisely the remedy that the bankruptcy code establishes for municipalities—the necessary adjustment of the City's debt. The record also demonstrates that the City is committed to maintaining its debt at a level that it can manage in the long-term."
"A large number of you told me that you were angry that your City was taken away from you and put into bankruptcy... I urge you now not to forget your anger. Your enduring and collective memory of what happened here, and your memory of your anger about it, will be exactly what will prevent this from ever happening again. It must never happen again..."
"We have used the phrase, the grand bargain, to describe the group of agreements that will fix the City's pension problem. That description is entirely fitting... It is now time to restore democracy to the people of the City of Detroit."
The DIA said in a statement: "As part of the Grand Bargain, the DIA and its supporters will contribute $100m to help fund Detroit pension obligations, and is very close to achieving that goal.
"The DIA's first payment in support of pensions is ready for transfer to the Fund for Detroit's Future at the Community Foundation for Southeast Michigan..."
© Copyright IBTimes 2023. All rights reserved.