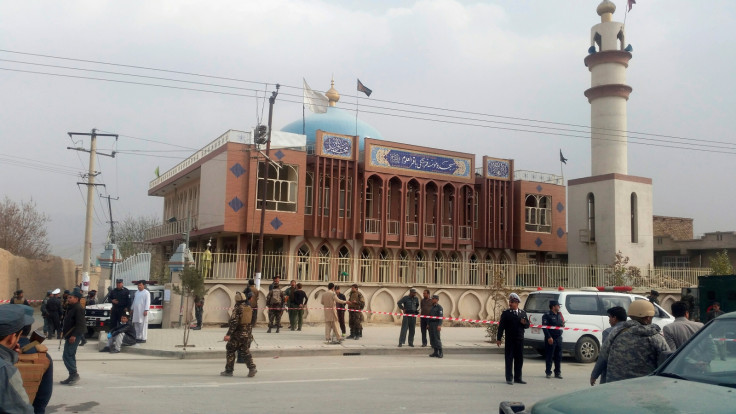 US Defence Secretary Ash Carter paid a surprise visit to Afghanistan on Friday (9 December) to meet military commanders and thank US troops stationed at the Bagram Air Base. He is scheduled to meet Afghan President Ashraf Ghani later in the day.
There are around 9,800 US military personnel at present in the Asian country to train Afghan security forces battling Taliban. US General John Nicholson, the commander of the international coalition said last week at the Pentagon that the number will be brought down to 8,450 by 2017.
Despite a series of improvements in government defence forces in Afghanistan, Taliban militants continue to gain leverage and allegedly use Pakistan as a safe space for militant activities. According to US estimates, less than two-thirds of the country's population is under the control of the Afghan government. At least 10% of the population is under the control of Taliban, while the status of the rest of the population is "contested".
Meanwhile, US commanders praised Afghan forces for leading battles against the Taliban who are relatively less equipped, but have suffered casualties across the country, Associated Press reported.
The visit comes even as questions are being raised about the future of America's 15-year mission in the country. According to CNN, the Obama administration had initially planned to whittle down the number of US troops in Afghanistan to just 1,000 before leaving office. Washington had revised the policy several times over in the face of an ever present Taliban, emergence of a local Islamic State (Isis) affiliate militants and al-Qaeda presence in the region. Eventually a decision was made to hand over the issue to Obama's successor President-elect Donald Trump.
It is unclear as to how the incoming administration will drive its policy in Afghanistan. In October 2015, Trump had told CNN that "it's [Afghanistan] a mess. And at this point, you probably have to (stay) because that thing will collapse about two seconds after they leave."