America has "definitively determined" that it had no involvement in an airstrike that killed at least 17 and injured 50 civilians in a Shiite mosque in Daquq, 30 kilometres south of Mosul, on 21 October.
Colonel John Dorrian, a US military spokesman, said that the coalition had notified the Iraqi government of its findings and that Baghdad was carrying out an investigation. Human Rights Watch (HRW) has called for an investigation into the destruction of the women's side of al-Khani mosque, where mourners were observing the Muslim holy month of Muharram.
Residents told the human rights organisation they believed it to be an airstrike due to the sounds of aircraft and the extent of destruction.
The strike destroyed the mosque and four buildings surrounding it and others were damaged. Residents told HRW the bodies of the victims were difficult to identify.
Who is responsible for the strike remains unclear. Other residents say they heard a missile. A security analyst told HRW it was possible that it was fired by Islamic State (Isis) fighters. They were fighting the Kurdish Peshmerga forces in the surrounding area, part of Iraq's so-called disputed territories, but effectively under the control of the Kurdistan Regional Government.
"Iraqi forces should investigate whether this was a possible unlawful airstrike that killed civilians and report their findings. If this turns out to be their fault, they should take appropriate measures to compensate the victims," said Lama Fakih, HRW deputy Middle East director.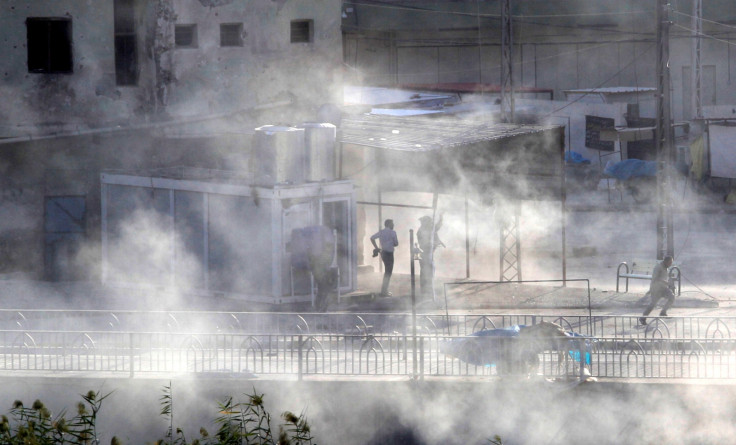 The Iraqi and Kurdish Peshmerga forces started an offensive to retake the city of Mosul from Isis (Daesh) occupation on 17 October with the support of the international coalition. The attack on the Daquq mosque on happened after Isis sleeper cells carried out several coordinated attacks in the city of Kirkuk, 150 kilometers southeast of Mosul.
The US military also told HRW : "At this time, we cannot associate the alleged civilian casualties with any coalition strikes in the area. The coalition adheres to targeting processes and procedures aimed to minimize risks to non-combatants. Extraordinary efforts are made by the coalition to identify and strike appropriate targets in order to avoid non-combatant casualties. We take all reports of non-combatant casualties seriously and assess all incidents as thoroughly as possible."
Pope Francis dedicated part of his Sunday blessing to Iraqi's embattled civilians. He wished for a peaceful future for the country and expressed his closeness to the people of Iraq. He said: "Our souls are shaken by the brutal acts of violence that are being committed for too long against innocent citizens, whether Muslims or Christians."