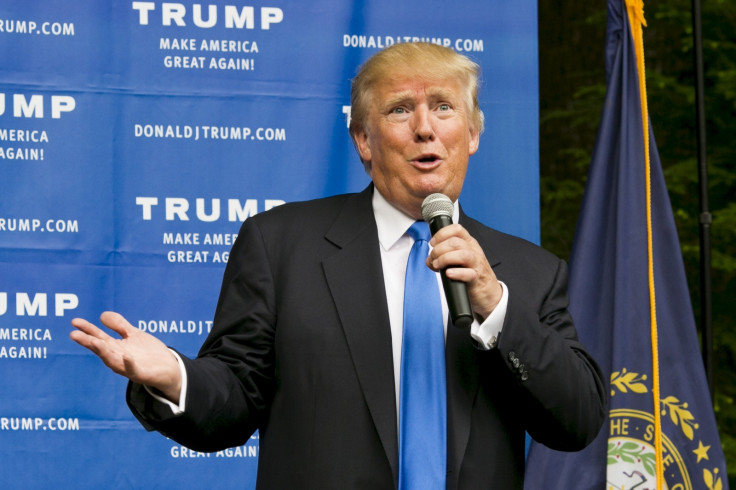 Despite making disparaging comments about Mexican immigrants, Republican president candidate Donald Trump is confident that he if nominated, he'll win the Latino vote.
"I have a great relationship with the Mexican people. I have many people working for me - look at the job in Washington - I have many legal immigrants working with me. And many of them come from Mexico. They love me, I love them," Trump told NBC News. "And I'll tell you something, if I get the nomination, I'll win the Latino vote."
According to NBC News, Trump said that "there's nothing to apologise for" in regards to his controversial comments about Mexico and undocumented immigrants.
The reality star turned politician continued: "Hillary Clinton is not going to be able to create jobs, I will tell you right now. Neither is Jeb Bush going to be able to create jobs. I will create jobs and the Latinos will have jobs that they don't have right now. And I will win that vote."
The 69-year-old also took several jabs at Democratic frontrunner Clinton, in particular her stance on immigration policy. Trump claimed Clinton's immigration policy would be to "let everybody come in... killers, criminals, drug dealers.
"Hillary's weak on immigration...I might be divisive on immigration, but she's weak on immigration, which is far worse," he continued. "If you listen to Hillary, she is so weak on immigration, we will have a crime rate like you never seen."
The real estate mogul said he would build an "impenetrable" wall on the US-Mexico border and force Mexico to pay for it. "Mexico's making a fortune off the United States," he said. "I would get them to pay for the wall. Believe me."
Trump claimed he has not suffered from losing several business relationships after his controversial comments. "This is too important. Yeah, I'm losing some contracts. Who cares?" he said. "They're weak and they want to be politically correct. Some of them have already apologized to me and said they made a mistake."
Miss America and Miss Universe pageants, which are partially owned by Trump, were both dropped by NBC Universal and Univision. Meanwhile, Macy's and Serta have also severed their business ties with Trump.