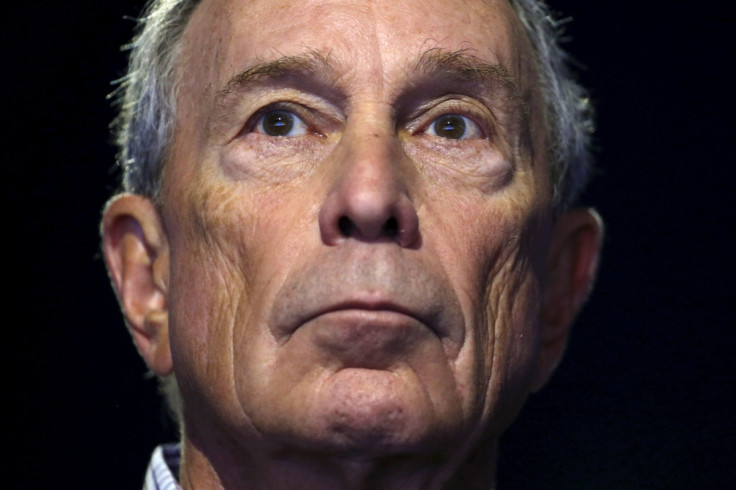 The US presidential election may get a late game addition with rumours circulating that former New York City mayor Michael Bloomberg is considering launching an independent campaign. Bloomberg has reportedly instructed his advisers to draw up plans for a potential run in light of Donald Trump's control of the Republican field and Hillary Clinton's recent fall among Democrats.
According to The New York Times, certain circumstances in the current presidential race have given Bloomberg new hope. The 73-year-old billionaire has reportedly told friends and allies that he would be willing to spend at least $1b of his personal fortune to fund the campaign.
The potential presidential candidate has set a self deadline of early March — the latest his advisors believe he could enter the race and still qualify as an independent candidate in all 50 states — to make a decision on whether to stand for elections.
Bloomberg, who has a consultant to help explore getting his name on the ballots, commissioned a poll in December to see how he would do against Trump and Clinton. The Times reported that two people familiar with Bloomberg's intentions to run said he plans to conduct another round of polling following the New Hampshire primary on 9 February.
Despite the rumours, Democratic frontrunner Clinton said she's confident she will secure the Democratic nomination and that Bloomberg will not have a need to run. "He's a good friend of mine," the former secretary of state said. "The way I read what he said is if I didn't get the nomination, he might consider it. Well, I'm going to relieve him of that and get the nomination so he doesn't have to."
Meanwhile, Clinton's biggest Democratic rival Bernie Sanders told NBC's Meet the Press he would welcome the challenge of running against Trump and Bloomberg.
"My reaction is, if Donald Trump wins and Mr Bloomberg gets in, you're going to have two multi-billionaires running for president of the United States against me," the Vermont senator said. "And I think the American people do not want to see our nation move towards an oligarchy, where billionaires control the political process. I think we'll win that election."