US election 2016: Republican Donald Trump has yet to file statement of candidacy with the Fec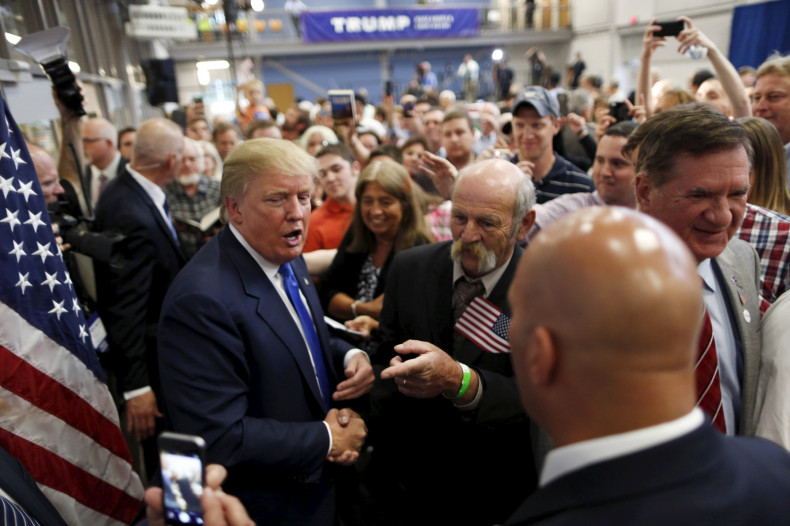 Newly declared Republican candidate Donald Trump still has not filed a statement of candidacy with the Federal Election Commission, despite announcing his presidential bid on 16 June.
According to the election commission, a candidate must file a statement of candidacy within 15 days of becoming a candidate. The agency's Act of 1971 states an election contender becomes a candidate for federal office when that individual has received donations or has made expenditures over $5,000 (£3,147).
Trump addressed his lack of proper paperwork during his announcement speech on 16 June, NBC News reported. "Everything will be filed eventually with the government," Trump said. "And we don't need extensions or anything, we'll be filing it right on time."
The real estate mogul turned presidential candidate has injected a much needed dose of excitement to an otherwise dull 2016 campaign season. Trump enters a very crowded GOP field that includes 11 other candidates and is expected to add a couple more.
In a post candidacy declaration interview with ABC News, Trump said he wants talk show host Oprah Winfrey to be his running mate in his bid for the White House. The 69-year-old said he would love to have Winfrey as his vice president, adding, "I think we'd win easily, actually."
He added: "She's great, she's talented, she's a friend of mine. She's a good person. I've been on her show. In fact, I was on her show last week. I like Oprah. I mean, is that suppose to be a bad thing? I don't think so."
In the latest election poll by Monmouth University, Trump trailed behind several of his fellow Republicans with only 2% of Republican voter support.