Business mogul Donald Trump has already lost a supporter in his presidential bid, with singer Cher mocking the real estate magnate's hopes to run in the 2016 US election.
The 69-year-old diva has no confidence in Trump's ability to lead America and take over from Barack Obama in the next bout of elections, describing the businessman as "obnoxious".
In a lengthy Twitter rant, the Just Like Jesse James hitmaker told her followers:
Doubting whether Trump, also 69, would be able to tackle serious foreign issues such as the terrorist threats from Islamic State (Isis), Cher added:
The Oscar-winner also believes that the Apprentice boss, who is planning to run for the Republicans, would only care to serve the interests of the privileged, adding:
During Obama's 2008 presidential campaign, Cher publicly affirmed her support for the Democratic Party, telling Matt Lauer on the Today show: "You know [Obama is] by far the best candidate. I don't know I'm an independent but I just don't think I could ever vote for a Republican. I guess maybe it would depend on the person but I just think our views are diametrically opposed."
Trump is yet to respond to Cher's views, although he is perhaps too busy trying to launch his new political career.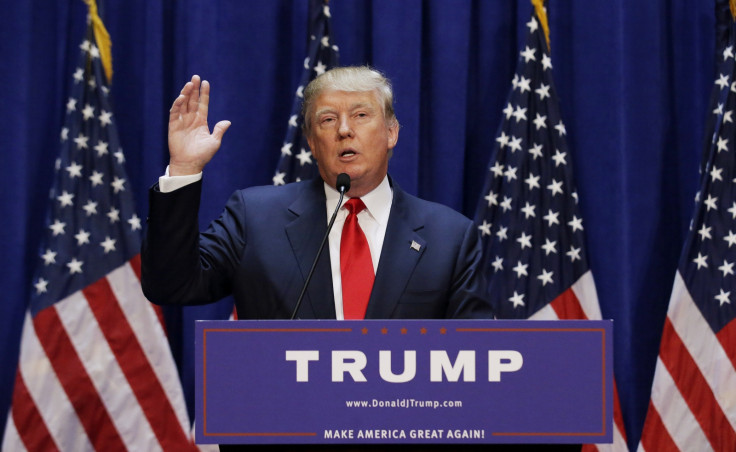 In a press conference announcing his presidential plans for 2016, Trump said: "Sadly the American dream is dead, but if I get elected president I will bring it back. Bigger, better and stronger than ever before.
"Our enemies are getting stronger and stronger by the day, and the US as a country is getting weaker and weaker. How stupid are our leaders, how stupid are our politicians to let this happen? Our president doesn't have a clue."
In a particularly bold promise that most likely prompted Cher's rant, Trump told his audience: "Nobody will be tougher on Isis than Donald Trump."