Texas Senator Ted Cruz, Florida Senator Marco Rubio and Kentucky Senator Rand Paul are the three Republican leaders to officially declare their intention to run in 2016.
But if anything unites these three leaders - aside from their hailing from the right of the party - it is that all are outsiders, and while Rubio is young, liberal on immigration he likely lacks the stature to take on a political veteran like Hillary Clinton.
The man considered the Republican front-runner, Jeb Bush, the son of former President George H. W. Bush and brother of ex-President George W. Bush, is yet to declare. As is Chris Christie, the charasmatic but recently scandal-wracked New Jersey governor.
Below, IBTimes UK looks at the six candidates - both declared and undeclared - for the Republican nomination and how they stack up.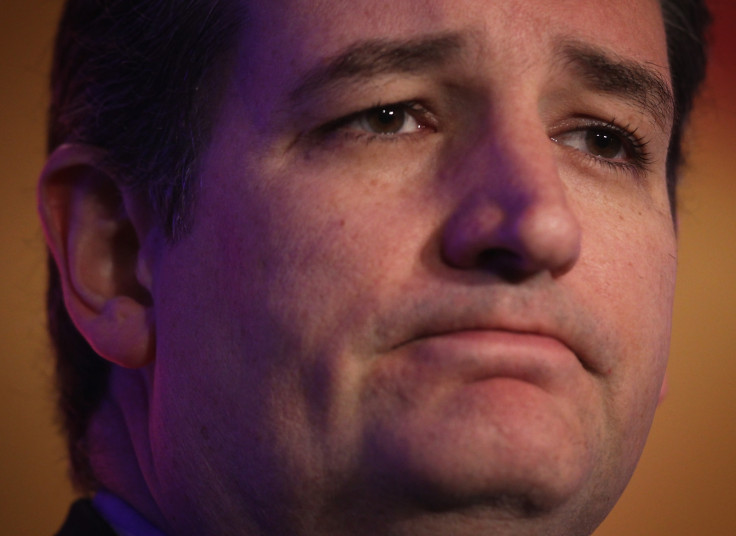 Candidate 1: Senator Ted Cruz, Texas
Most famous for: A 21-hour speech he gave in the Senate last year, which was one of the longest ever given, in opposition to US President Barack Obama's health care plan.
During the epic speech, Cruz compared the battle against the Affordable Health Care Plan to the fight against the Nazis, but also provided moments of levity, such as when he read his two daughters a bedtime story and did impressions of Star Wars villain Darth Vader.
While 'filibustering' – wasting time in order to delay a vote – is a well-worn tactic in the Senate, Cruz's speech had no real effect on the vote, which was held the following day.
Liked by: The Tea Party and the Republican radical right, who have been buoyed by Cruz's opposition to the hated 'Obamacare', which he has described as a "train wreck". Cruz also has a solid base in his home state of Texas.
Disliked by: Moderate Republicans who see another swing to the right as alienating the party from centrists, which most non-Tea Party GOP members consider essential to winning the 2016 election.
Controversy: In 2013 it emerged that Cruz was born in Canada – where his Cuban father had been working in the oil industry – raising questions about his eligibility to run for president. He was forced to renounce his dual nationality.
Will he run? Cruz was the first Republican to announce that he would run.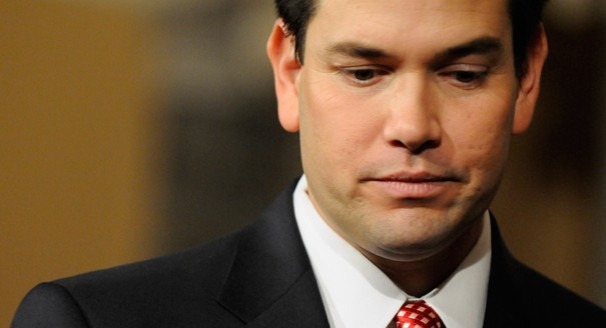 Candidate 2: Senator Marco Rubio, Florida
Most famous for: His relatively controversial stand on immigration – for a Republican, at least – contained in a plan published in 2013 that paved the way for citizenship for illegal immigrants through a system of fines, back-taxes, background checks and a long probationary period.
Rubio's own background (on which, more later) as the son of Cuban immigrants has likely led to his relatively liberal stance on naturalisation.
Liked by: The right of the Republican Party, with prominent voices such as Washington Post columnist Jennifer Rubin writing that Rubio had a "distinguished record" as speaker and representative in the state house and a "robust and comprehensive agenda... of renewing American strength and moral standing in the world."
Disliked by: Like Cruz, Rubio may be too closely linked with the radical right of the party. He is also disliked by men, according to a poll by Zogby Analytics that found that only 4% of male Republicans would vote for him compared to 16% for Florida governor Jeb Bush.
Rubio could also face a funding war in Florida with Bush, who many feel is better connected and could take the bulk of the sunshine state's cash in any primary.
Controversy: Rubio had always claimed that his family came to the US in 1959 to escape persecution under Fidel Castro's Cuba but an investigation by the Washington Post in 2011 discovered that his parents had actually moved in 1956, before the revolution.
It was thought that the story of Cuban migrants fleeing communism was a better story for his republican base than immigrants travelling to the US for a better life.
Will he run? Rubio announced on 13 April.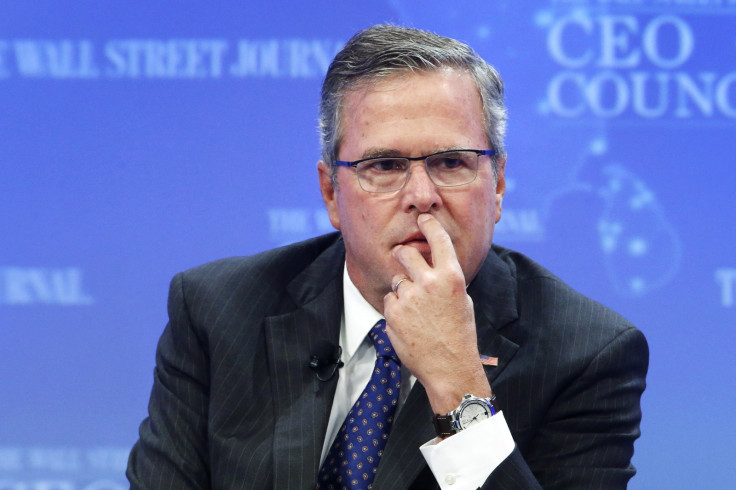 Candidate 3: Former Governor Jeb Bush, Florida
Most famous for: His name, undoubtedly. The son of former president George Bush senior and brother of George W Bush, the 41<sup>st and 43<sup>rd presidents of the US, Bush was Florida governor between 1998 and 2007 – when he was barred by Florida law from running for a third term.
Liked by Republicans that don't want a candidate from the radical right, Bush is expected to be able to appeal to the centre.
He has handled potential scandals relatively well. He recused himself from involvement in discussions over ballot issues in Florida in 2000 due to his brother being a candidate and when his daughter was convicted of prescription drug fraud in 2002, Bush said publicly that she should not receive special treatment. She later served 10 days in jail.
Disliked by those who feel as if the Bush name could be a hindrance on Republican election prospects, particularly amongst those in the centre or swing voters.
Controversy: Bush unwittingly committed a major privacy blunder in February by publishing almost 300,000 emails which included the sensitive personal data of many constituents.
Full names, email addresses, social security numbers, phone numbers and mailing addresses were released and freely accessible on the Jeb Emails section of his website, together with the complete content of all emails sent by Florida constituents, and his responses during his time as governor of Florida from 1999 to 2007.
Will he run? Almost certainly. Bush said in 2014 that he was "actively exploring" running for president.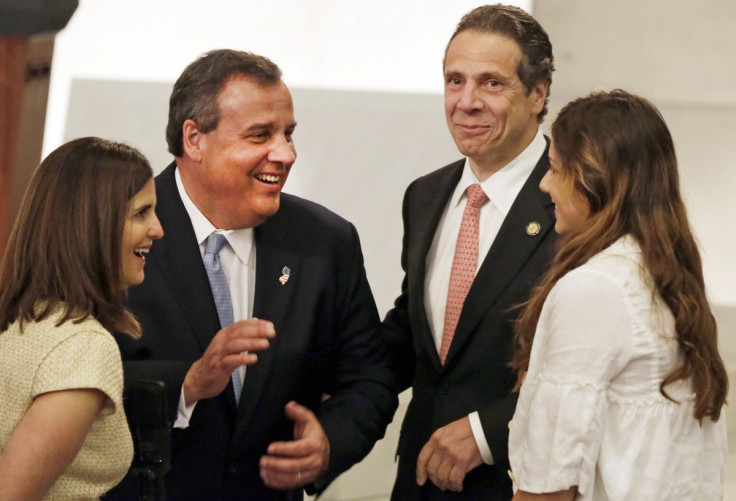 Candidate 4: Chris Christie, governor, New Jersey
Most famous for: Christie was catapulted onto the world stage in 2012 when New Jersey and New York were devastated by Hurricane Sandy, which swept through America's north east doing some $60bn (£40bn) in damage.
Christie put party divisions aside to welcome President Barack Obama to New Jersey and appeared in joint press conferences that were shown across the world.
Controversy: The New Jersey governor has had his fair share of it in recent years, but the most recent is over so called "Bridge-gate" and allegations that Christie orchestrated lane closures near the George Washington Bridge as political payback when a Democratic mayor refused to endorse his re-election campaign in 2013.
The scandal led to the firing of top aide Bridget Kelly, whose emails appeared to show that she orchestrated the traffic closures that led to four days of delays and gridlock in the city.
Christie has denied involvement or prior knowledge of the lane closures and an outside law firm hired by the governor to investigate the matter cleared him. But that probe has no bearing on the federal investigation.
Liked by: Those with a bipartisan bent, who remember Christie fondly for his handling of Hurricane Sandy, when he described Obama's response to the crisis as "outstanding" and said that he had kept his promises.
He later voted in favour of expanding Medicaid as part of the Obamacare reforms.
Disliked by: Those who feel that Christie should have run in 2012, when he was flush from his handling of Hurricane Sandy.
Despite his clearing of involvement in Bridgegate by an independent investigation, Christie is still synonymous with the scandal for many Americans.
Others feel that his loud and brash style make him representative of the clichéd image of New Jersey, the "Soprano state", which could make popularity in the south an issue.
Will he run? It is hard to say. It was reported that Christie had two political action committees (PACs) in place and that he had been travelling out of state to court support outside of New Jersey.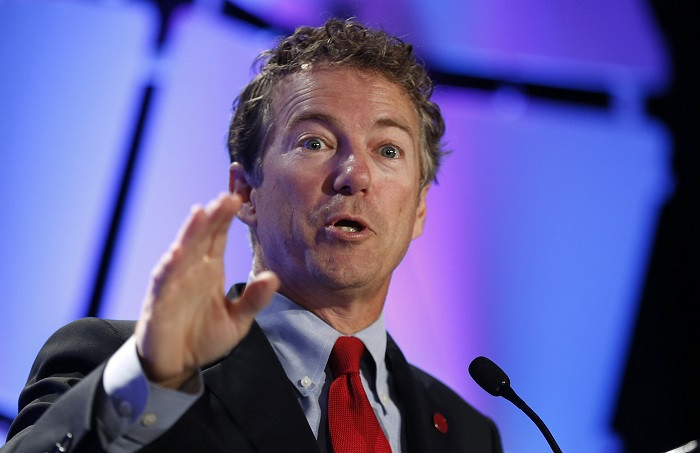 Candidate 5: Senator Rand Paul, Kentucky
Most famous for: His uncompromising stance on controversial issues like abortion, which he opposes in almost all cases, and gun control, he believes there should be none, mean he is unlikely to stand a chance with any voters outside of his core demographic.
Liked by: The Tea Party and the radical right, for which Rand Paul – like his firebrand libertarian father, Ron Paul – is a rallying point for small state, pro-life anti-gun control conservatives who feel the federal government has no business imposing itself on individual rights and liberties.
Paul, an ophthalmologist by trade who was elected to the US Senate in 2011, is also championed for his attacks on the surveillance state and the NSA over privacy.
Disliked by: Anyone who hopes that the Republicans will be able to take on the Democrats at the next election. Paul will have next to no traction with swing voters or even many on the centre right.
Controversy: In 2013 Paul was accused of ripping off sections of an anti-abortion speech he gave from the Wikipedia page of a sci fi movie.
Will he run? He announced on 7 April.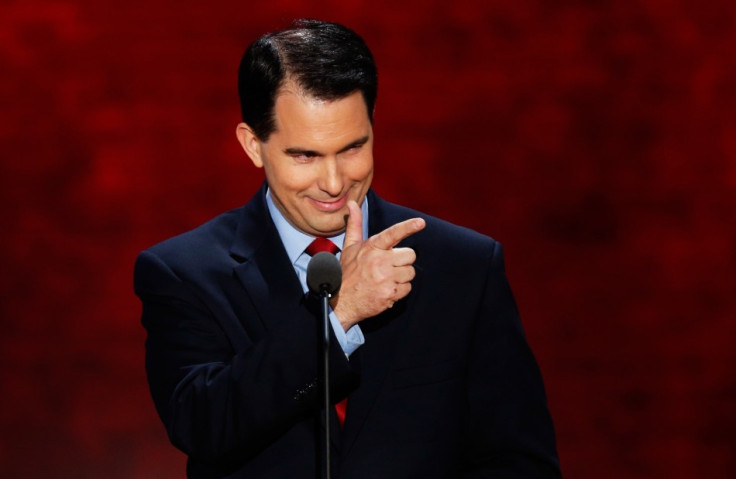 Candidate 6: Governor Scott Walker, Wisconsin
Most famous for: Launching his presidential campaign before everyone else. Walker published a book in 2012 titled Unintimidated: A Governor's Story and a Nation's Challenge, which Fox News pundit Glenn Beck described as "the prototypical book about someone running for president who doesn't want to come out and actually say that he is running for president."
Liked by: Republicans who don't like trade unions. Walker's reputation for battling unions in his home state is well established, and he is more than happy to use it to illustrate his conservative credentials in interviews and speeches.
Disliked by: Those who feel that Walker is big on meaningless statements and short on ideas. In an interview on ABC in February, Walker had no answer to questions about what he would do as president to stop Islamic State (Isis) in Syria, and his foreign policy gaffes are numerous.
Controversy: Walker made headlines in the local press last year after prosecutors alleged that he bypassed state election laws to raise money and control spending through conservative groups. The investigation is ongoing and Walker has said he is the victim of a witch hunt. Walker has also raised eyebrows for some of his statements on foreign policy, such as when he claimed that his battle against labour unions was similar to the fight against Islamic State.
Will he run? Walker has not yet declared.