US envoy: Paris attacks highlight need to protect women and girls 'targeted by ISIL'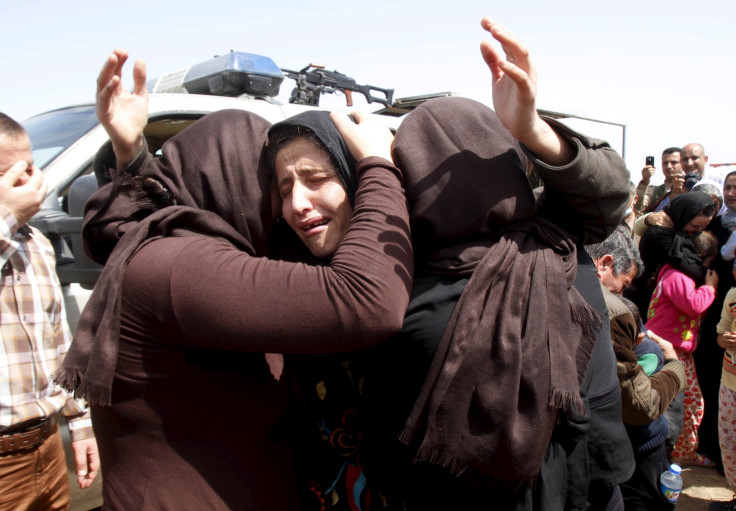 The Paris attacks by Islamic State militants which killed 129 people highlight the need for the global community to increase efforts to stop extremist groups which pose a dire threat to women and girls' rights, a US women's rights official has said.
Cathy Russell, US Ambassador-at-Large for Global Women's Issues, said women and girls are "a particular target for for ISIL" and the assault on the French capital last week shows the need to escalate efforts to combat Islamic State.
"Women and girls have been a particular target for ISIL, just as they are for other groups that view progress of women as a threat," Russell told the Trust Women conference on women's rights and trafficking, organised by Thomson Reuters Foundation.
"That mindset and that evil cannot go unchecked by the international community. We have to redouble our efforts. It is time to reaffirm out commitment to equality and to women and girls everywhere," she said.
Russell said more needed to be done to give psychological support to women survivors, who have escaped the clutches of Isis.
The Islamist militant group claimed responsibility for the multiple attacks on a concert hall, a stadium, bars and restaurants, stating they were in retaliation for France's involvement in US-backed air strikes in Syria and Iraq. In the wake of the attacks in Paris, French air strikes were carried out on targets in Isis strongholds in Raqqa, Syria.
Human rights groups have frequently spoken out against the treatment of women by Isis. Women and girls as young as 11 have been systematically raped by fighters for the militant group, which has institutionalised sex slavery as a part of the self-proclaimed caliphate.
Islamic State is continuing to perpetrate a genocide against the Yazidi minority in northern Iraq, where thousands of women and men remain in captivity, facing sexual and physical violence. A mass grave believed to contain the bodies of dozens of Yazidi women executed by Isis was found on the edge of the town of Sinjar last week.
In January, online Isis supporters began to circulate a 10,000-word document entitled Women in the Islamic State and Case Study, designed to recruit women and dispel "myths" about their role. The document was originally uploaded in Arabic by the all-female Al-Khanssaa Brigade's media wing on a jihadist forum used by Isis, and states girls can marry at the age of nine.
Speaking at the Trust Women conference, Russell said it was unacceptable that Isis and other militant groups were allowed to threaten women and girls to deny their safety, access to education and jobs.
Additional reporting by Belinda Goldsmith of Thomson Reuters Foundation.
© Copyright IBTimes 2023. All rights reserved.