Since Islamic State seized large expanses of territory in Syria and Iraq in 2014 and declared a caliphate, thousands of people are estimated to have joined the jihadist extremist militant group from around the world. Around 4,000 are believed to be Westerners, including some 550 women – but the number could be much higher.
With an unprecedented number of women joining IS, the role they play has morphed into one more complex than simply being a "jihadist bride". Women are assumed to be passive agents in their involvement, but they play a key role in the formation of the "state" – from the dissemination of propaganda and the recruitment of female support. While it is one thing to send out fighters to destabilise an area, it is another to create the next jihadist generation.
State-building
Following the fall of Mosul in 2014, some terrorism experts have said the group's claim to statehood are justified. The borders of IS-controlled territory have fluctuated but the group has not lost a substantial amount of power – and now controls most of Syria's gas and oil fields. The takeover of the historic city of Palmyra and its surrounding gas fields in May was a huge strategic blow for the Assad regime.
Dr Katherine Brown, an expert in Islamic Studies at King's College London, says the role of women for IS's long-term survival – and the building of a state – is overtly recognised by the group. "Women enable the organisation to grow and be sustainable. IS have tried to present themselves as something more than a fighting force," she says. "They aspire to statehood, although they reject the terminology of the West, and talk of a caliphate, what they are seeking to introduce is a mode of governance that resembles a state."
The mode of governance is one recognisable in terms of its brutality and summary justice, but there are laws, rules and order. Identity cards are issued, there is a taxation system and welfare services – to an extent – are provided.
"However these 'goods' of statehood are only provided to those who conform, those who believe as they do – or at least demonstrate and act as if they do. If you don't then life is harsh, brutish and cruel," Brown says. "So women become central to this project, to uphold the non-violent domestic side of Isis."
According to others, the direction of IS changed when Abu Bakr Al-Baghdadi declared a caliphate. Dr Erin Saltman, a senior extremism researcher for the Institute for Strategic Dialogue, says the focus shifted from being a group to a state – which involves women taking limited roles as dictated by strict Sharia law.
"It was a call for women engineers, mothers, doctors – all of sudden they weren't just calling for fighters – this was about building a state. Their role is more than becoming a bride because the propaganda around bringing women out to Isis-controlled areas is very significant as it represents state-building," says Saltman.
There are, however, limitations to what women can do in terms of the more violent acts of extremism. Female suicide bombers are nothing new and can be traced back to the early 1980s, when at the age of 16, Syrian Social Nationalist Party member Sana'a Mehaidli blew up an explosive-laden Peugeot next to an Israeli convoy during the occupation of south Lebanon.
Currently, there are no signs of IS women carrying out attacks but, according to Saltman, it is not something that can be ruled out in the future.
"Within strict Sharia law rhetoric, there is the message that women's roles are not naturally in combat or the military – they would only take up jihad if male forces were depleted to the point that jihad could not be carried out," she says.
A historical example is the active role played by Chechen female suicide bombers who fought after their husbands were killed by Russian forces in Chechnya. Saltman adds: "So there is potential for these women to become militarised in the future – many have expressed that they want to carry out violence or attacks, but currently that is not the case."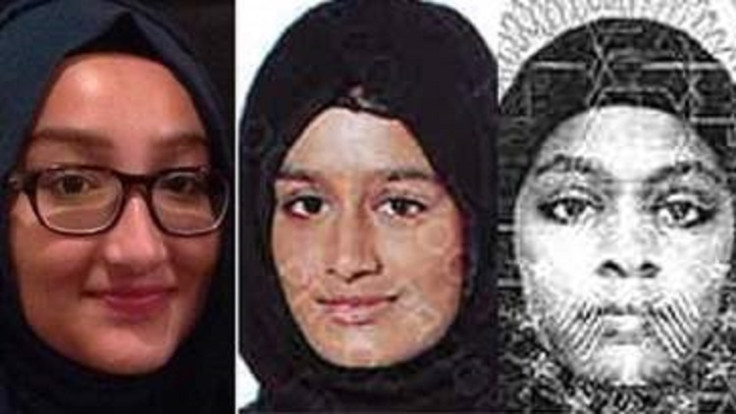 Propaganda and recruitment
From the very beginning of its bloody rampage across the Middle East, IS has instigated a thorough online recruitment campaign – infiltrating social media with romanticised propaganda to radicalise men and women of all ages, backgrounds and to some extent, religion. Although the group wants to establish an Islamic caliphate with ultra-conservative customs, its rearward ideal has been accompanied by a sleek and modern media operation with surpasses physical borders.
Women are integral to this process of online recruitment. Messages are sent out continually and although ignored by the majority of people, they are successful in enlisting an increasing number of women – including east London teenagers Shamima Begum, Kadiza Sultana and Amira Abase, who fled to Syria in February. In July, the Guardian reported two of the girls now have married men approved for them.
"Women play a huge role in disseminating propaganda and recruiting other women, and they are active online," says Saltman. "Previously jihad was laced in mystery, but now Isis allows for its male fighters and women to tweet about what they are eating for dinner, as well as to talk about life in the field, to glorify martyrdom online. This is really a gamechanger compared to other jihadist groups of old."
IS even developed its own app, the Dawn of Glad Tidings, which tweeted from users' accounts thousands of times a day before it was shut down. In January, online supporters began to circulate a 10,000-word document entitled Women In The Islamic State: Manifesto And Case Study, designed to recruit, support and dispel so-called "myths" about the role of women.
The text, originally uploaded in Arabic by the all-female Al-Khanssaa Brigade's media wing on to a jihadist forum used by IS, was translated into English by an anti-extremism think tank.
Supporters also post messages about their everyday lives on Facebook and Twitter, which helps to normalise the group. "It lowers the threshold of relatability because you think 'I like pizza on a Friday night too' – so it humanises a terrorist. The thing is, they are humans like everyone else, but the problem is they are supporting a violent extremist ideology," Saltman says.
The process of recruitment is also highly gendered. "The propaganda they send out is about the idea of alienation and belonging. But rhetoric to recruiting females is about sisterhood and finding best friends, or spiritual fulfilment – which for men translates as possible martyrdom," she says. "For women, that translates into fulfilling your spiritual and divine role, which is being a wife to a strong jihadist and mother to the next generation."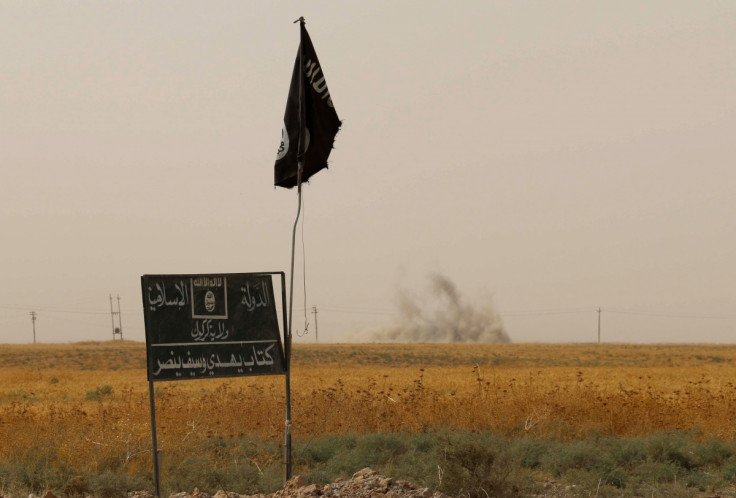 Homemakers
It is clear from the Al-Khanssaa manual that the key role for women is to be a wife, mother and homemaker. Translated into English, the document revealed girls can be married from age nine, must cover their faces and bodies and live – with the exception of a few – in seclusion in the home.
It is the "fundamental function" of a woman to be in the house with her husband and children, the document outlines, and she is only permitted to leave the home in exceptional circumstances: to wage jihad if there are no men available and to study religion. Some female doctors and teachers are allowed out but must adhere to strict Sharia guidelines.
"The main role will be to produce the next generation of Islamic State jihadists, as their primary role," says Saltman. "But we do see it varies for some women. We know a female who runs a doctor's practice because under Sharia law, if you are a female you need to be seen by a female doctor. But that is quite rare – she has become a big figure online because women look up to her because she's female and a doctor."
According to Brown, IS has been clear that women's jihad is migration, to live according to their rules. "It is to support, that is be the base of men, as the girlfriend of Amedy Coulibaly – one of the attackers in the Charlie Hebdo attacks – is reported to have said in one of their magazines," she says.
"Being a support does include marriage, but this is not a saccharine romanticised ideal of marriage – even if Twitter is filled with white wedding dresses and love stories – this about aligning political ideals with private lives. Marrying well, that is marrying a fighter, accords status and respect to women and demonstrates their commitment to the cause."
Western women who have travelled to IS-controlled territory may take up different roles to female Middle Eastern supporters. The Al-Khansa Brigade, who reportedly undergo month-long training and carry guns, is made up of Middle Eastern women in order to enforce strict Sharia law in the IS de facto capitals of Raqqa and Mosul. "They are from the Middle East because it is believed Westerners would not know as much about this kind of religious enforcement," says Saltman.
"Practically speaking, these women speak the local language and dialects. They might act as police or sometimes serve at checkpoints, checking women are women are not smuggling arms."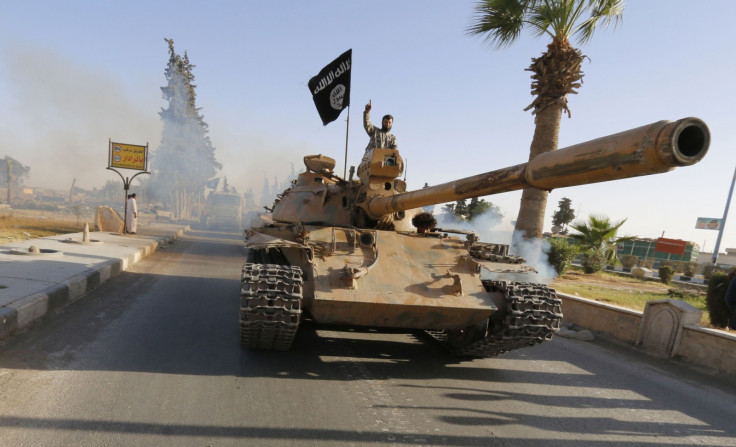 Push and pull factors
Experts suggest women are joining IS purely to become "jihadist brides" is too simplistic, and that ignores the multiple and complex factors driving the increasing number of female supporters. Notwithstanding the fact women can be as politically motivated and savage as men, there are a variety of push and pull factors involved.
Factors that may push Western women into joining IS include feelings of political isolation, both socially and culturally, which includes a feeling of uncertain belonging in Western culture. Another key reason, as identified by the Institute for Strategic Dialogue, is a feeling that the international Muslim community is being persecuted – and moreover, a frustration at the perceived lack of intervention.
Pull factors include idealistic goals of religious duty to what is believed to be a utopian caliphate, a sense of belonging and sisterhood, and a romanticism of the extremist group. The problem is complex, as some women may feel as trapped by their lives now as they feel they would be under IS and therefore view it as an escape.
Dr Emmanouela Mylonaki, a senior lecturer in law at London South Bank University who specialises in the international criminalisation of terrorism, says it is key to avoid generalisations when assessing the driving forces behind female support.
"Women may engage in terrorist activity for personal reasons or social or idealistic reasons, they might be pushed by economic conditions or they might want to take revenge for personal trauma such as rape, torture or loss of family members," she says. "Stereotypical ideas suggest that women are trapped or tricked by men to join need further assessment as they might be drawn to terrorism for similar reasons that drive males to terrorism."
Mylonaki says it is naive to argue that religion, poverty or social exclusion are the only motivations. She adds: "Popular beliefs with regards to Western women who become jihadi brides need to be challenged as the reasons are not limited to personal feelings... Recent published stories of educated European women who have been attracted to the narrative of Isis indicates the complexity of the problem."