US Fed to Start Tapering Stimulus by $10bn a Month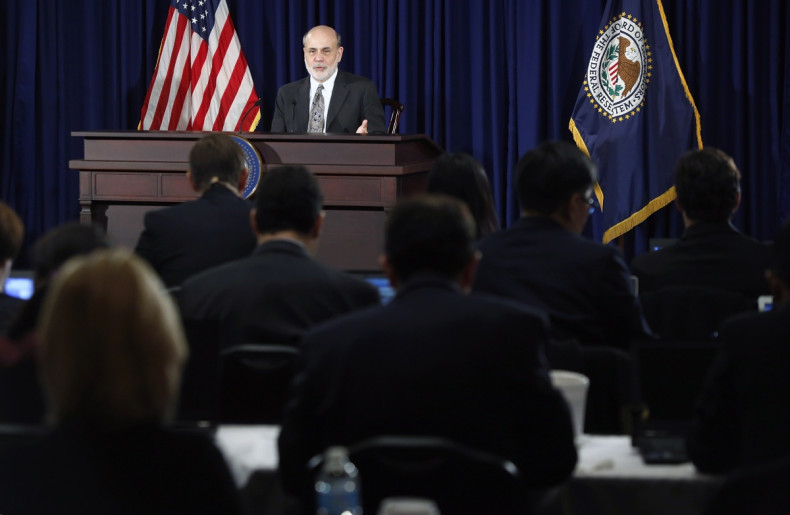 The US Federal Reserve has formally announced the beginning of its tapering of the massive bond buyback scheme it had launched to counter the global financial crisis and boost its economy.
The central bank said it would scale back its $85bn (£51.8bn, €61.8bn) a month bond buying programme by $10bn a month starting from January 2014.
Specifically, the bank would reduce its US Treasury purchases from $45bn to $40bn per month and mortgage-backed securities (MBS) purchase from $40bn to $35bn per month.
The Federal Open Market Committee (FOMC), the governing body of the US Fed, cited strong job growth in the economy as a reason for the decision. The announcement comes after the committee's two-day meeting in Washington DC.
"In light of the cumulative progress toward maximum employment and the improvement in the outlook for labour market conditions, the committee decided to modestly reduce the pace of its asset purchases," the Fed said in a statement.
The Fed's decision also indicates that it is more certain of an economic recovery going on in the country. It believes that the economy has strengthened enough so that it does not require much support.
Nevertheless, the central bank was certain that it wants to see a rise in inflation in order to withdraw the stimulus completely. It targets an inflation rate of 2% annually.
Consumer price index inflation stands at 1.2% and core inflation, excluding food and energy costs, stands at 1.7%, according to recent economic data.
"Inflation persistently below its 2% objective could pose risks to economic performance, and it is monitoring inflation developments carefully for evidence that inflation will move back toward its objective over the medium term," the central bank said.
Better Job Growth and Further Reductions
The Fed also expects better employment growth in the coming years than previously anticipated. It noted that the jobless rate would fall to 6.3% in 2014 from the current level of 7%.
"With appropriate policy accommodation, economic growth will pick up from its recent pace and the unemployment rate will gradually decline toward levels the Committee judges consistent with its dual mandate," the Fed added.
That would result in further reductions in the Fed's stimulus measures in the coming years.
"If incoming data broadly support the committee's support for employment we will likely reduce the pace of committee's purchases in further steps at future meetings," outgoing Fed Chairman Ben Bernanke said at a press conference to discuss the Fed's announcement.
Bernanke is slated to step down on 31 January, 2014 and the current vice-chair Janet Yellen, will take over from him.
"I have always consulted closely with Janet, even well before she was named by the President and I consulted closely with her on these decisions as well. And she fully supports what we did today," Bernanke added.