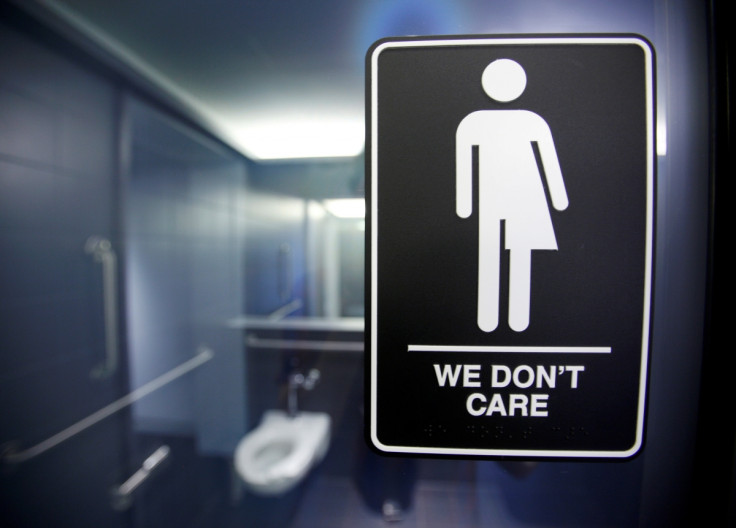 A federal judge in Texas issued a nationwide injunction on Sunday (21 August) blocking the Obama administration's transgender bathroom policy. The injunction, granted by US District Judge Reed O'Connor, was issued in response to a lawsuit filed by Texas and 12 other states.
According to NPR, the preliminary injunction means that the administration's policy will not be considered enforceable while the lawsuit makes its way through the court system. Essentially the "status quo" would be maintained and students would be dependent on their schools' individual policies regarding bathroom usage.
In May, the Obama administration released a letter from the Justice Department and Education Department calling on school districts to allow transgender students to use the bathroom of the gender they identify with. The guidance cited Title IX and schools' obligation to not discriminate against students on the basis of sex in order to receive federal funding.
However, the lawsuit argues that the White House's guidance would turn schools "into laboratories for a massive social experiment." NPR reported that Texas and other states argue that the reference to sex in Title IX only refers to biological sex and that the White House's interpretation is a "radical re-authoring" of the term.
In his ruling, O'Connor said there was a strong likelihood that the dissenting states will win their lawsuit. The judge also said the administration failed to follow proper notice and comment process for the guidelines. He added that the guidelines are "compulsory in nature".
O'Connor sided with the states on the usage of the term sex in Title IX. The law "is not ambiguous. It cannot be disputed that the plain meaning of the term sex as used in...when it was enacted by DOE following passage of Title IX meant the biological and anatomical differences between male and female students as determined at their birth," he wrote.
According to Reuters, the US Justice Department said it was disappointed by the decision and was reviewing its options. American Civil Liberties Union (ACLU) lawyer Joshua Block noted on Twitter that the White House can request a stay of the injunction, which would then need to be granted by an appeals court of the Supreme Court.
Five civil rights organisations, the ACLU included, called the ruling "unfortunate and premature" in a joint statement. "The court's misguided decision targets a small, vulnerable group of young people – transgender elementary and high school students – for potential continued harassment, stigma and abuse," the group said.
Meanwhile, the office of Texas Attorney General Ken Paxton, a Republican, said he was pleased with the ruling against "illegal federal overreach". The injunction was passed the evening before students throughout much of Texas and other states were set to begin the school year.