US Firefighter Dies After Ice Bucket Challenge Accident
Man electrocuted after pouring ice-cold water on a group of university students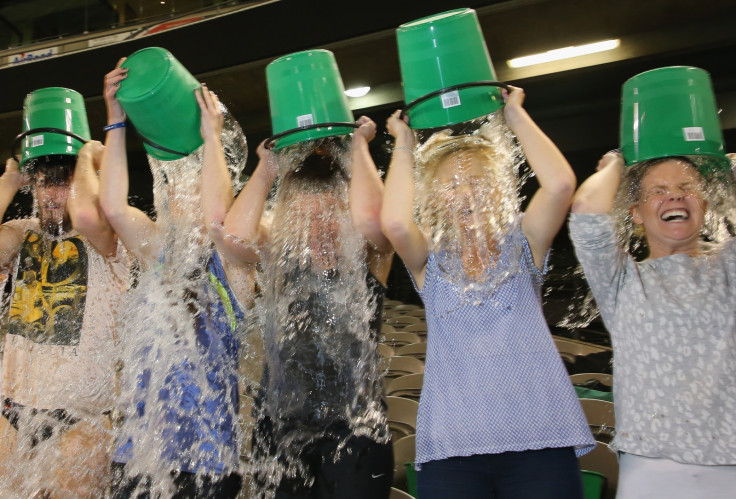 A firefighter has died after he and three other men suffered electric shocks from a power line during an ice bucket challenge.
Tony Grider, 41, a fire department in Campbellsville, Kentucky, died on Saturday after a tragic accident while taking the charity ice captain bucket challenge.
Grider and 22-year-old firefighter Simon Quinn were on the ladder of a fire engine, pouring ice cold water on a group of young people in the marching band at Campbellsville University. Grider was electrocuted when the ladder strayed close to a power line. Two other firefighters were injured in the incident, but not seriously.
Mr Quinn was released from hospital on September 15, nearly a month after the accident on 21 August. Local media reported that a procession with several emergency response vehicles took Mr Grider's body from the University of Louisville hospital to Columbia, Kentucky.
Mr Grider, an 11-year fire department veteran who was promoted to captain in October 2013, leaves a widow, Gena, and two young sons.
The accident happened after the firefighters had sprayed the students with cold water on an athletic field. None of the university students were injured. The electricity supply to 4,500 buildings, including the school, was interrupted for about an hour.
People taking the ice bucket challenge – pouring ice cold water over their heads – have raised millions of dollars and increased public awareness of ALS, or amyotrophic lateral sclerosis, a progressive neurodegenerative disease that affects nerves in the brain and spinal cord.
© Copyright IBTimes 2023. All rights reserved.