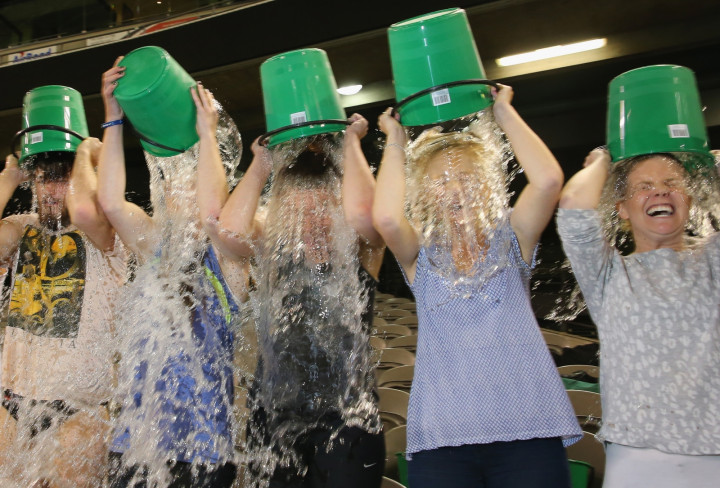 The Ice Bucket Challenge is one of the biggest viral crazes of the year.
Celebrities including David Beckham, Britney Spears and Microsoft founder Bill Gates have taken part in the dare, dousing themselves in freezing water to raise money for the ALS Association, a charity which combats motor neurone disease.
It is estimated that the challenge has so far raised an astonishing £60m ($99.6m, €75.8m) for the charity this year, but how will the windfall be spent?
In an investigation, ABC found that just a quarter of ALS Association's budget is spent on research.
Of the £15m the charity spent last year, 28% went towards researching the disease, 14% on fundraising expenses, 32% towards public and professional education, 19% went to patient and community services, while 7% went towards administration.
The hefty salaries of the charity's executives have also been exposed, with chief executive Jane Gilbert earning £200,000 a year, chief financial officer Daniel Reznikov £120,000, and chief public policy officer Steve Gibson £110,000 a year.
Yesterday, Fortune reported that ALS was attempting to trademark "Ice Bucket Challenge". The charity claim it is to stop businesses and other organisations hijacking the fundraising craze.
The ALS Association has pledged to spend the majority of the funds raised on the charity's core pursuits: care, research and advocacy.
As the challenge was growing in popularity, ALS handed out 21 new grants worth $3.5m (£2.1m, £2.7m) to scientists in the US, Europe, Israel and Australia researching ALS therapies.