Former Isis Hostage 'Roughly' Recognises James Foley's British Jihadi Killer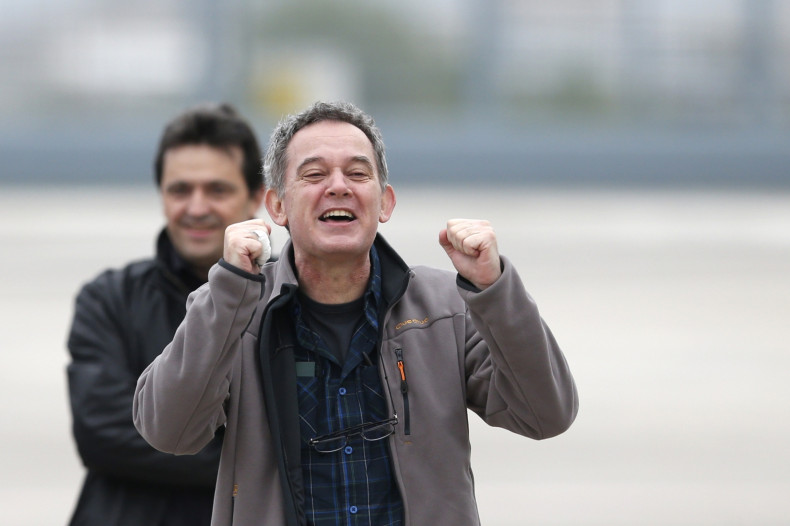 A former Isis (now known as the Islamic State) hostage held in captivity with James Foley has revealed he has a rough idea of the identity of the jihadist who beheaded the American journalist.
French journalist Didier Francois was released from captivity in Syria in April after 10 months chained up in an underground cell with no natural light.
He was asked in an interview with Europe 1 radio if he could identify the jihadist who beheaded Foley in a video released by IS.
"Recognised is a very big word. I see roughly who it is," he said. The jihadist is believed to be a British national of Pakistani origin who is from London and known as "John" by fellow jihadists - but Francois did not elaborate on these details.
He added that he was unable to make public statements about Foley or the second American journalist, Steven Sotloff, being held by the group because of the danger posed to the captives.
"If you make public the fact they are being held or that you were together, reprisals will follow against them. Their exact words were: 'They'll be punished'."
He said Foley had been "made to pose as if he was being crucified against a wall" by his captors in one of many fake executions.
Francois also detailed Foley's kidnap in Syria in 2012 from an internet cafe created by activists in the city of Idlib to message friends and editors.
"As he came out of the cafe, he was intercepted by people from the Islamic Army," said Francois.
Another French journalist, Nicolas Henin, spoke of his seven months in captivity with Foley.
"Being an American he was probably more targeted by the kidnappers. Well, he would be beaten a bit more probably, he was some kind of scapegoat," he said.
"Some countries like America but also like the UK do not negotiate and, well, they put their people at risk."
Henin said that he would try to remember the positive memories from his time spent in captivity with the American journalist despite his anger towards his killers.
"I will try to just remember few, very few opportunities we had to laugh loud together – and it did happen actually a couple of times," he said.
The US has continued to conduct air strikes on IS positions in northern Iraq but British Prime Minister David Cameron, who today returned to his holiday in Cornwall, said the "increasingly likely" fact that the jihadist in the barbaric video was British did not call for "a knee-jerk reaction".