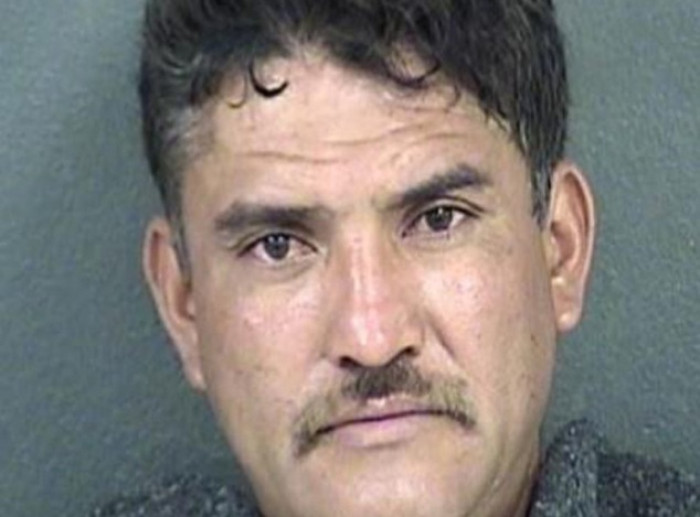 A massive manhunt is underway in the neighbouring US states of Kansas and Missouri for a man sought in connection with the fatal shooting of five people. Members of the public have been warned not to approach the suspect, 36-year-old Pablo Serrano-Vitorino. Schools are in lockdown and householders are being warned to keep their doors locked as he may be armed with an AK47.
Late on 7 March, police were called to a property in Kansas City thought to be next door to where the suspect lived. There they found three men dead and another who is believed to have spoken to police before he died. The men have not yet been officially identified but three were named locally as Mike Capps, and brothers Clint and Austin Harter. Father-of-two Capps lived at the house, while the others are thought to have been friends. The motive for the killings is not known.
Serrano-Vitorino's red Dodge Ram pickup truck was later found 180 miles east of the crime scene on Interstate 70 in central Missouri. Around 25 minutes later, police called to a property five miles away in New Florence after hearing reports of gunfire found the body of Randy Nordman, 49, who had been shot dead. A man answering to Serrano-Vitorino's description was seen running from the property making him a suspect in that shooting, though he is not thought to have had any connection to the victim.
At least 100 officers, some with dogs plus two helicopters are scouring the area around Interstate 70 near New Florence for Serrano-Vitorino, and several schools were placed on lockdown. Altogether four schools with around 1,200 students are affected. State Police Col. Bret Johnson warned: "Serrano-Vitorino is considered armed and dangerous, and may be armed with an AK-47. Use extreme caution if Serrano-Vitorino is encountered."