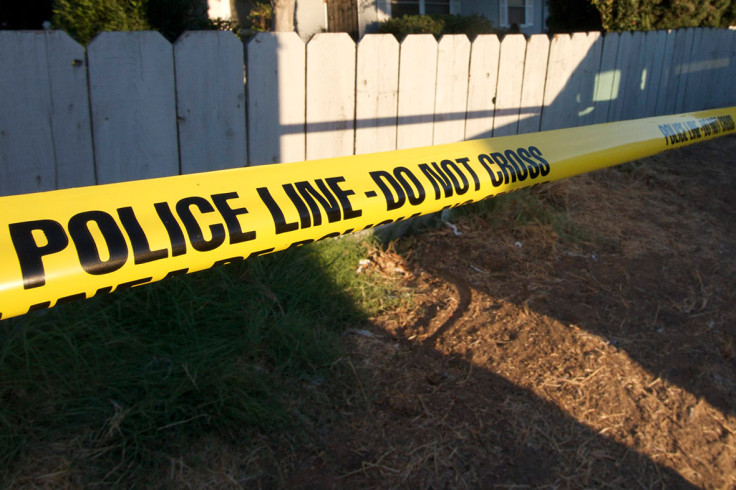 A Kansas City father is being investigated on suspicions that he beat his 7-year-old son to death and then fed the boy's body to pigs. The 44-year-old is being held at the Wyandotte County Jail on a $10m (£6.65m) bond on charges of aggravated assault with a firearm, aggravated battery and child abuse.
Michael A Jones was arrested after police visited his Piper-area home on a report that he was attacking his 29-year-old wife, Heather Jones, and firing a gun at her. According to KCTV, as police continued their investigation, they were alerted to check for the decomposed body of a missing 7-year-old boy.
Police searched the man's property the next day and discovered human remains at a barn on the property, KCTV reported. Jones, who faces battery and assault charges on his wife, is also accused of "torturing or cruelly beating" his 7-year-old son between 1 May and 28 September.
Two women who cared for the boy and his seven siblings told KCTV that the children lived in deplorable conditions. "Their house was horrible," one woman, who wished for anonymity, said. "Their house was just filthy. The kids lived in filth. Trash everywhere. Dried food all over the house."
The women said several people alerted the Kansas Department For Children and Families with concerns for the children. They also told KCTV that they believe the remains found belong to the boy. A police source said that authorities also believe the remains found belong to the boy, who may have been fed to pigs after he was beaten to death. However, the remains have not been identified.
According to NBC News, a statement from the Wyandotte County District Attorney's Office said that Jones's wife was not the mother of the 7-year-old boy. The seven other children who lived with the couple are in protective custody, the former babysitters said. KCTV reported that Jones is expected to appear in Wyandotte County District Court on 30 November.