US immigration reform: Nebraska lifts ban on driving licences for young undocumented immigrants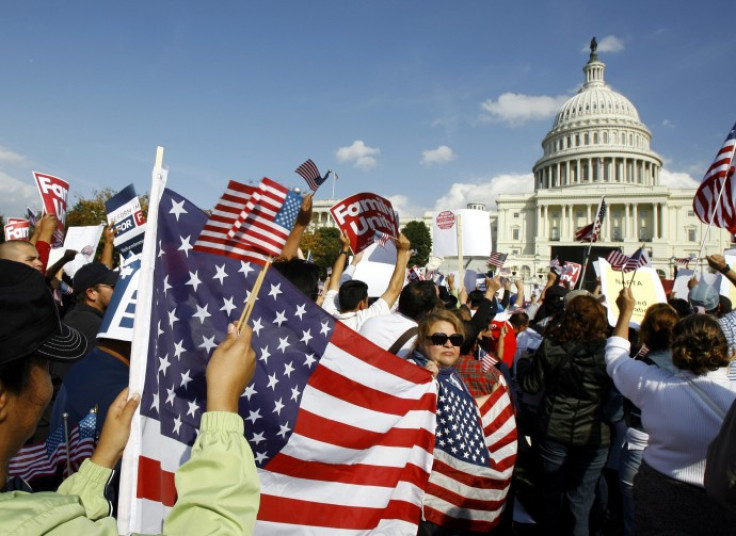 Nebraska's Legislature voted to lift a ban on issuing driving licenses to young undocumented immigrants in a devastating defeat to Republican Governor Pete Ricketts, who supported the restriction. The unicameral state legislature voted 34-10 to end the ban.
According to The Hill, Ricketts vetoed the legislation on 27 May, saying: "The bill is wrong on principle and the bill is overly broad. The effort to advance LB 623 demonstrates once again how the failure of the federal government to properly address national immigration policy wreaks havoc on state governments."
However, his comments were deemed "completely inaccurate" by Democratic Senator Jeremy Nordquist. "The fact of the matter is when this law goes into effect, the only individuals right now who cannot get a driver's license that would be able to get a driver's licence under LB 623 are [Deferred Action for Childhood Arrivals] Daca recipients," he said. "That is the fact, and any inclination otherwise is completely inaccurate."
Ricketts's veto was overridden by senators a day later. Nebraska senators had four votes over the necessary 30 to overturn Ricketts's veto.
Nordquist, who spearheaded efforts to pass the measure, defended the measure prior to the vote. "There are thousands of bright, young, educated immigrant youth in our state who are in need of a legal right to drive, and that's what his bill is intended to do."
The Omaha politician later praised the passage as a contributor to "the success of these kids, the economy and the community."
The measure will affect those called DREAMers by immigration activist. DREAMers are those under President Barack Obama's Daca programme, which provides deportation relief to young undocumented immigrants brought into the United States by their parents. According to NBC News, more than 2,700 DREAMers in Nebraska have been approved for Daca.
Daca recipient and University of Nebraska student Dayana Lopez told NBC News the measure is a victory for young immigrants. "At the moment, I think the best word to describe how I'm feeling is overjoyed," she said.
© Copyright IBTimes 2023. All rights reserved.