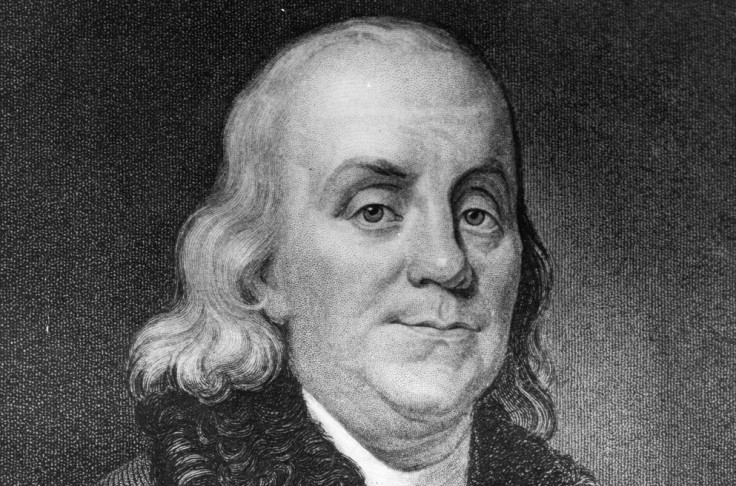 Hidden down a street in the heart of London is a relatively unknown snippet of American history. For nearly 16 years, Dr Benjamin Franklin – diplomat, scientist, philosopher and Founding Father of the United States – called 36 Craven Street, a Georgian townhouse behind Charing Cross station, home.
Franklin was based in London as a colonial agent from 1757 to 1775, mediating unrest between Britain and America. Although his mission was ultimately unsuccessful, he was busy in a variety of fields – he served as deputy postmaster for the colonies, pursued his love of science, spent time in France and Germany, composed letters and articles and even invented an instrument – the glass harmonica.
Ahead of Independence Day, we took a look inside Benjamin Franklin House – the world's only remaining home of Franklin, one fifth of the Committee of Five who drafted and presented to Congress what became known as America's Declaration of Independence of 4 July 1776.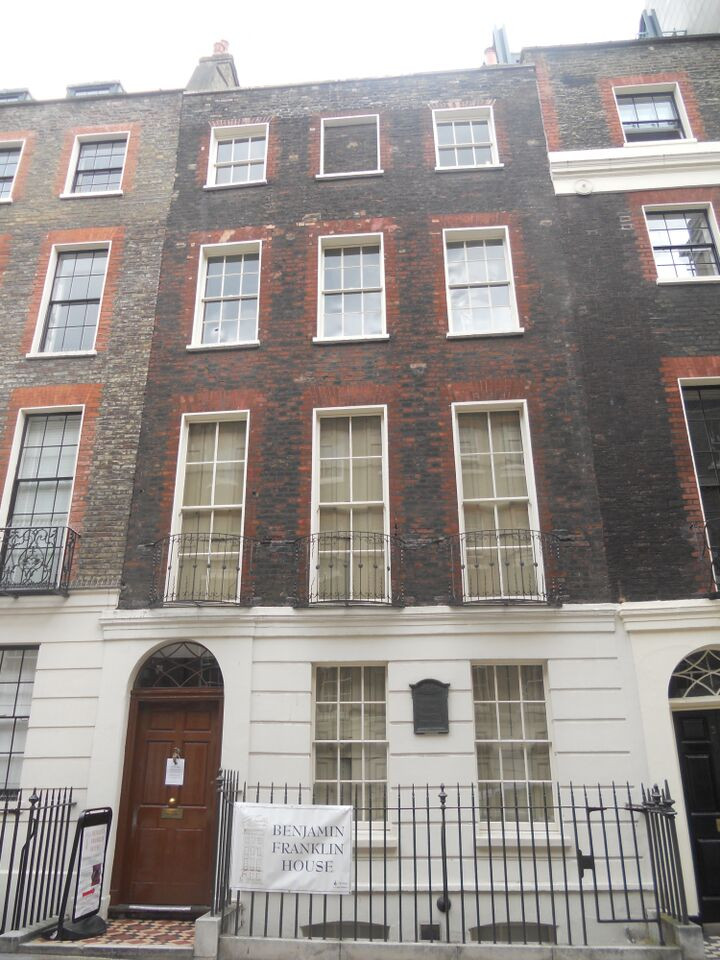 Benjamin Franklin House first opened to the public on Franklin's 300th birthday in 2006. Built circa 1730, the house is architecturally significant and holds a Grade 1 listing. It still has many original features, including 18th century panelling, stoves, windows, beams and the central staircase – which Franklin used to climb regularly for exercise.
Although it was built as a lodging house, the building was used as a hotel during the 20th century and a base for several non-profit organisations. The property was in dire condition when the Friends of Benjamin Franklin House were granted freehold to the building. It was renovated into a museum.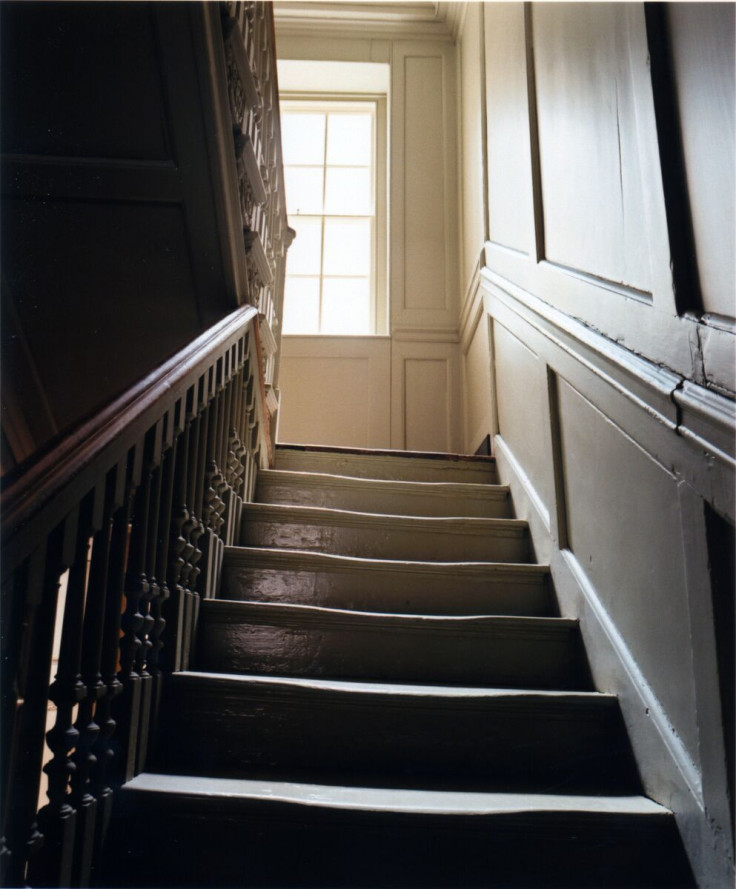 In 1757, Franklin was sent to London as a diplomat for the Pennsylvania Assembly. He took his son William, then aged 26, with him, but left his wife Deborah in America, as she was afraid of crossing the ocean.
He lived with his landlady, a widower called Margaret Stevenson, and her daughter Polly Hewson. Polly eventually married a physician called William Hewson, who then ran an anatomy school from the house between 1772 and 1774. Remnants of the school including original artefacts and bones were uncovered during conservation efforts.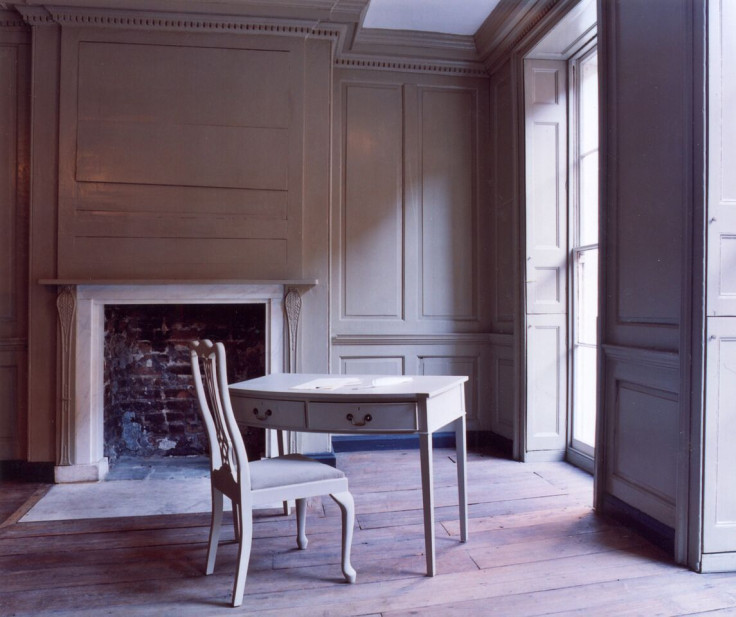 When it appeared that the founding family of Pennsylvania – the Penns – had conceded to Franklin's demands in 1762 to provide financial assistance for events on the homefront such as the French and Indian War, it is believe Franklin left England for a short period.
Two years later, in 1764, Franklin was sent back to London to push the king to make Pennsylvania a royal colony rather than a proprietary province. But his mission was obscured by the controversy surrounding the Stamp Act – an act of the parliament of Great Britain that imposed a direct tax on the colonies of British America.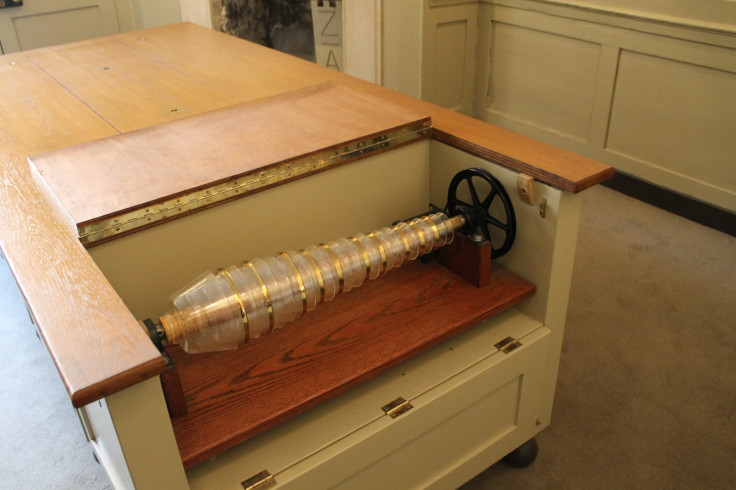 Franklin argued against the tax and after lobbying against taxation, he was called as a witness before the House of Commons in 1766. Whether or not his testimony impacted the decision to revoke the tax, the Act was repealed a month later.
The house was the first de facto US Embassy and during Franklin's day visitors included Thomas Paine, another of the Founding Fathers, and William Pitt, the Elder, a British statesman of the Whig group who led the government of Britain twice in the middle of the 18th century.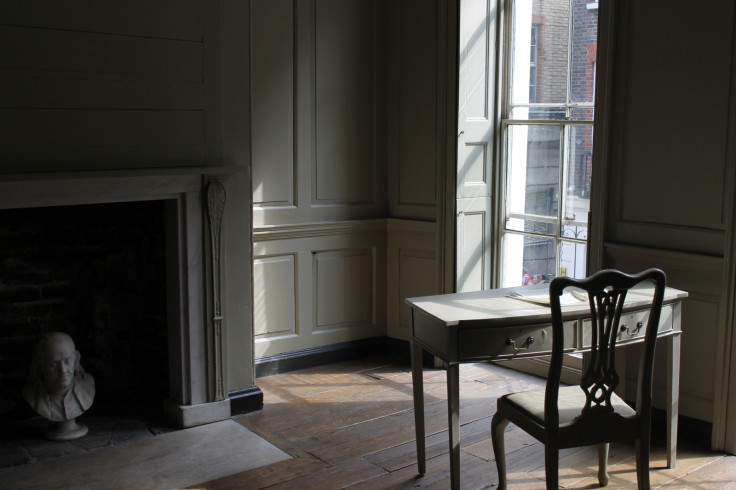 Franklin was already a renowned scientist when he arrived in London on his first diplomatic mission. While at 36 Craven Street, Franklin conducted research into electricity, recorded the effects of the Gulf stream and developed an alternative alphabet – which never caught on.
At his Craven Street laboratory, he invented an "economical clock" with three wheels to ensure a perpetual 24-hour cycle, the glass harmonica or simply armonica – for which Mozart and Bach composed, bifocal spectacles, the "Franklin stove" – a fireplace draught – and a more effective lightning rod, which was installed on the dome of St Paul's Cathedral.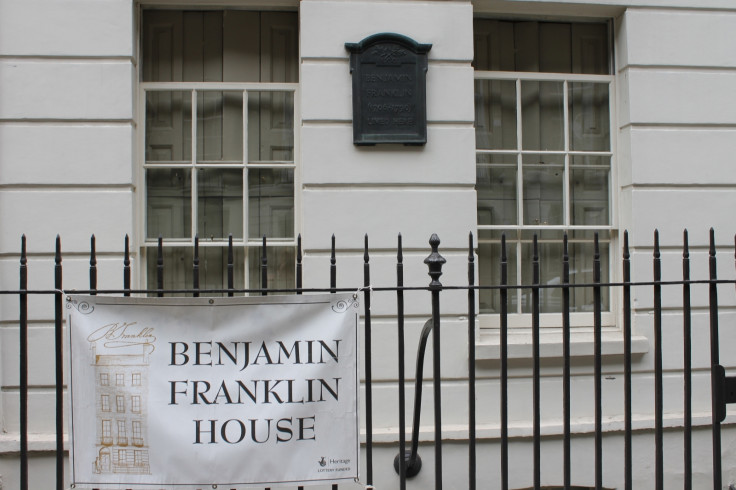 For more information about Benjamin Franklin House, visit the website. IBTimes UK readers are eligible for two-for-one entry to The Historical Experience at the museum.