US-India Food Deal: Narendra Modi Celebrates Victory as WTO Lives to Fight Another Day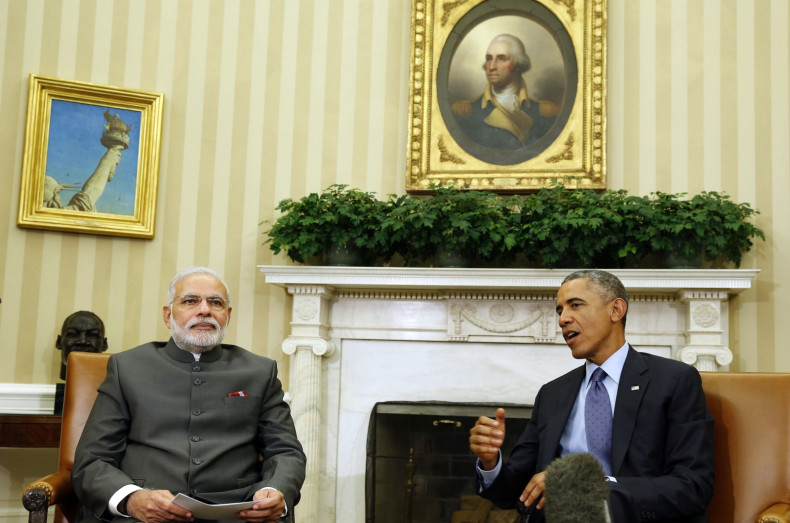 Officials have been queuing up to welcome the news that India and the US reached the agreement on food security that should lead to the completion of the biggest trade deal in World Trade Organisation (WTO) history.
But it's not hard to imagine their congratulatory words being accompanied by giant sighs of relief. Had the US not yielded to India's demands over subsidising its poor with food grains for a longer period of time, the Trade Facilitation Agreement (TFA) reached in Bali last December would have been derailed.
The trade agenda has been dominated by bilateral and plurilateral deals in recent years. The EU and US have been brokering deals with each other, Asia-Pacific, Canada, South Korea and more, harbouring frustrations over the inability of the WTO – hamstrung by its own inclusiveness – to secure a major global deal.
"We're getting to the point at which the whole world is fragmented. It's looking like a jigsaw puzzle, with no solution," Jayant Menon, the lead economist at the Asian Development Bank, said in a telephone interview.
The WTO has been struggling, but this on top of China's concessions on the International Technology Agreement (ITA – which the US and China agreed to progress on earlier this week in Beijing), means we might be seeing a revival in its fortunes.
Of course, by providing and administering the rules by which international trade is conducted, the WTO was always relevant. But many experts feel that had the US and India not reached an agreement, its role would have been diminished and aspirations of a comprehensive global trade accord almost certainly lost.
G20 governments will convene in Brisbane for their summit later this week, which is expected to yield more announcements on the Bali deal.
And no leader will arrive with a spring in their step quite the size of Narendra Modi's. The Indian prime minister was elected earlier this year on a pro-business ticket, championing the slogan "Make in India".
By beating his chest on the international stage, obstinately threatening to finish off the most important trade deal the WTO has brokered, all in the name of India's poorest people, Modi will endear himself to an already adoring Indian electorate, while simultaneously diverting focus from the slow progress being made to alleviate poverty on the domestic front.
"He will now receive a warmer reception from his peers, while also being lauded domestically for standing firm against international pressure. It also demonstrates India's growing importance to the global economy – Modi was gambling that the US would come back to the negotiating table rather than push India into the background, and he has been proven right," said Mike Jakeman of the Economist Intelligence Unit (EIU).
As for the actual impact of this morning's agreement, most agree that it will lead to the conclusion of TFA, but that this in itself is unlikely to add the widely-cited $1tn to the global economy. TFA will, however, cut tariffs, remove red tape and, as a result, make it cheaper and easier to export between member states.
"It's less important for developed countries, but without the agreement it would be impossible for developing countries to compete on fair terms on international market. It will have a big impact on global trade for sure, but it should be part of a broader package to give developing countries the tools to compete on the export markets," Aline Doussin, a trade specialist at law firm Squire Sanders told IBTimes UK.
Obama's Domestic Woes to Continue
US President Barack Obama has been accused of neglecting trade throughout his tenure. But in securing a landmark technology trade agreement with China and successfully concluding WTO negotiations with India, his trade representative Michael Froman has undoubtedly advanced the global trade agenda.
Meanwhile, discussions over the Trans-Pacific Partnership (TPP – the 12 nation free trade agreement the US is negotiating with Asia-Pacific nations) and the Transatlantic Trade and Investment Partnership (TTIP – the EU-US deal) continue.
Many international actors have welcomed the president's new focus, but this is unlikely to be replicated by some quarters on the domestic front, as we saw with the Republican Party's hostile reaction to the climate change deal agreed with China earlier in the week.
There will be what Xenia Wickett, US project director at Chatham House describes as a "huge blowback at home".
She explained: "Republicans have a distaste for anything that smells of a multilateral agreement. But it's got less to do with the substance and more to do with the politics."
Despite intimations that they will work with Obama on trade deals, Republicans are likely to paint this as "another sell-out" for the Obama administration away from home. It will be portrayed as being bad for the US farmer, while the most conservative factions of the GOP are unlikely to ever back anything that makes it look like they're collaborating with the Democrat president.
This has been a huge week for international trade deals. Whether Obama is able to sell them back home remains to be seen.