US: Indiana Governor Mike Pence defends 'religious freedom' law amid intense backlash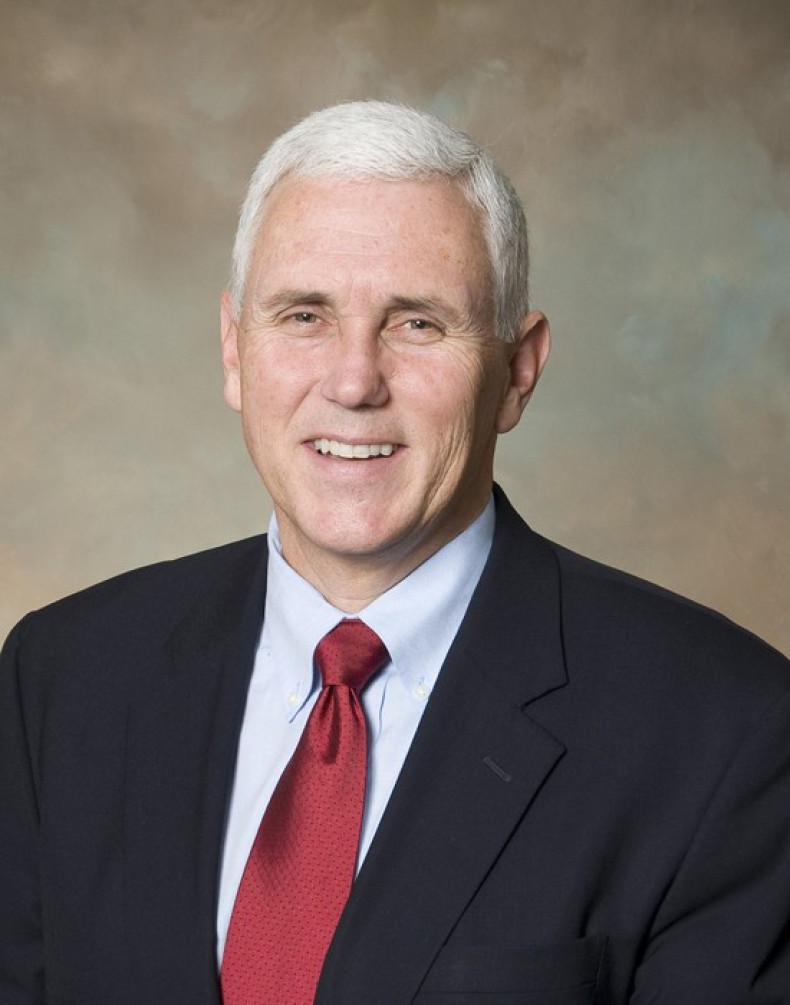 Indiana Governor Mike Pence continued to voice his ardent support for the state's controversial new religious freedom law on 31 March.
Following massive backlash over the Religious Freedom Restoration Act, which many say gives licence to discriminate against lesbian, gay, bisexual and transgender people, Pence said he would work on new legislation to "clarify the law".
In a series of tweets, Pence defended the controversial law and maintained that neither he nor the new law allowed for any type of discrimination against LGBT people. "Faith & religion are important values to millions of IN residents. W/passage of RFRA, IN will continue to respect beliefs of all Hoosiers," Pence tweeted on 30 March.
He followed up with two more tweets on 31 March. "There's no license to discriminate in #RFRA. I abhor discrimination & don't think ppl should be discrim against because of who they are/love," he wrote. "IN will continue to be a place that respects the beliefs of every person in out state & people should know that IN is open for business."
The Republican governor also spoke to Fox News and said: "There was never any intention in this law to create a license to discriminate. We will clarify this in the days ahead and will fix this and move forward."
The law, which was signed into law by Pence on 26 March and is set to take effect on 1 July, "prohibits a governmental entity from substantially burdening a person's exercise of religion". Indiana SB101, as it is also known, has received backlash from several LGBT groups and several corporations.
Indiana CEOs want changes to law
USA Today reported nine Indiana CEOs called on Pence to make changes to the law. The one-page letter, which was released on 30 March, was hand-delivered to Pence, the state's House Speaker Brian Bosma and Senate President David Long.
Republican Indianapolis Mayor Greg Ballard also spoke against the bill before it was signed by Pence into law.
"I had hoped the Statehouse wouldn't move in this direction on RFRA, but it seems as if the bill was a fait accompli from the beginning. I don't believe this legislation truly represents our state or our capital city," a statement from the mayor read.
"Indianapolis strives to be a welcoming place that attracts businesses, conventions, visitors and residents. We are a diverse city and I want everyone who visits and lives in Indy to feel comfortable here. RFRA sends the wrong signal."
However, Pence has received the support of several potential Republican presidential candidates, including Jeb Bush and Ben Carson. GOP presidential candidate Senator Ted Cruz also gave his support to the law.
According to BloombergPolitics, Bush told radio personality Hugh Hewitt: "I think Governor Pence has done the right thing. Florida has a law like this. Bill Clinton signed a law like this at the federal level.
"This is simply allowing people of faith space to be able to express their beliefs, to have, to be able to be people of conscience. I just think once the facts are established, people aren't going to see this as discriminatory at all."