Apple CEO Tim Cook attacks wave of pro-discrimination laws based on 'religious freedom'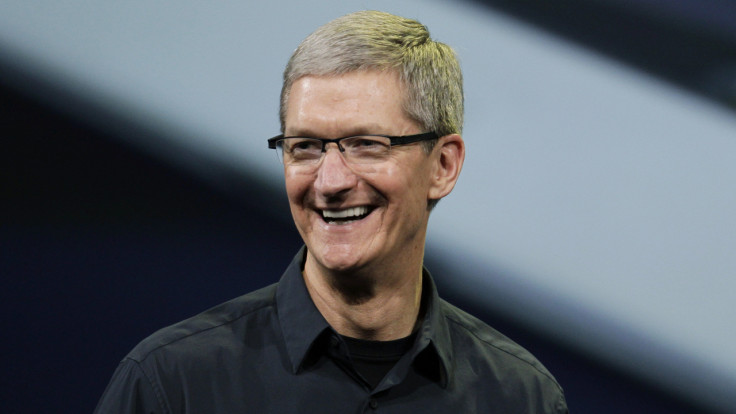 Laws being enacted across the US which allow businesses to discriminate against homosexuals and others based on 'religious freedom' are dangerous according to Apple CEO Tim Cook.
Speaking in the editorial pages of the Washington Post, Cook is the latest high-profile CEO to openly attack pro-discrimination laws like the one enacted in Indiana last week.
"A wave of legislation, introduced in more than two dozen states, would allow people to discriminate against their neighbours. Some, such as the bill enacted in Indiana last week that drew a national outcry and one passed in Arkansas, say individuals can cite their personal religious beliefs to refuse service to a customer or resist a state nondiscrimination law."
Cook adds that this is not a legal or religious issue, but goes to the heart of who we are as human beings:
"This isn't a political issue. It isn't a religious issue. This is about how we treat each other as human beings. Opposing discrimination takes courage. With the lives and dignity of so many people at stake, it's time for all of us to be courageous."
"Religious freedom"
Following the introduction of the bill in Indiana, Salesforce CEO Marc Benioff took a stand against the law by saying no events would take place in the state while the law remained in place.
The bill, signed into law by Governor Mike Pence, allows anyone to use religion as a defence if they are sued by a lesbian, gay, bisexual or transgender person.
This is just one of a series of bills being introduced across the United States at the moment which use "religious freedom" as an excuse for allowing businesses to discriminate against their customers. Cook, who last year spoke openly for the first time about being gay, says it could undo decades of good work.
"These bills rationalise injustice by pretending to defend something many of us hold dear" Cook said. "They go against the very principles our nation was founded on, and they have the potential to undo decades of progress toward greater equality."
Cook points to legislation currently under consideration in Texas which would strip the salaries and pensions of clerks who issue marriage licences to same-sex couples, even if, later this year, the Supreme Court rules that Texas' same-sex marriage ban is illegal.
Cook, who grew up in Alabama, says he remembers what it was like at that time:
"I remember what it was like to grow up in the South in the 1960s and 1970s. Discrimination isn't something that's easy to oppose. It doesn't always stare you in the face. It moves in the shadows. And sometimes it shrouds itself within the very laws meant to protect us."
According to the Washington Post, Indiana is far from the only state which already has pro-discrimination laws based on "religious freedom" listing a total of 19 other states which already have such legislation in place.
© Copyright IBTimes 2023. All rights reserved.