Jonathan Pollard, the former US citizen sentenced to 30 years in prison for spying on behalf of Israel in 1987, is set to be freed in November, according to lawyers.
Both US officials and Pollard's legal team deny his release is an attempt to appease Israel following the nuclear agreements made with Iran.
"Mr. Pollard's status will be determined by the United States Parole Commission according to standard procedures," National Security Council spokesman Alistair Baskey said. "There is absolutely zero linkage between Mr. Pollard's status and foreign policy considerations."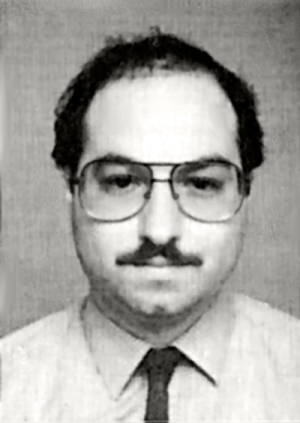 Pollard, a former US naval intelligence officer, was found guilty of passing documents to Israel, which at first denied involvement but later made him a citizen and admitted he was their agent.
In his defence Pollard said he had merely been passing on information because the US should have been doing so. He is thought to be the only person imprisoned for spying on an ally. Now aged 60, he is held at a Federal prison in Butner, North Carolina.
Supporters of Pollard including Israel's prime minister Benjamin Netanyahu have long complained he was treated unduly harshly and called for his release.
The US did hint Pollard may be released during last year's attempt to facilitate peace talks between Israel and Palestine, but when the talks faltered, so did hopes for his release.
Pollard's lawyers, Eliot Lauer and Jacques Semmelman, announced that having been granted parole Pollard will be released on 21 November, 30 years after first being imprisoned in 1985. He must stay in the US for an additional five years as one of the conditions of his release.
In a statement released through his lawyers Pollard said: "I am looking forward to being reunited with my beloved wife Esther.
"I would like to thank the many thousands of well-wishers in the United States, in Israel, and throughout the world, who provided grass roots support by attending rallies, sending letters, making phone calls to elected officials, and saying prayers for my welfare.
"I am deeply appreciative of every gesture, large or small."