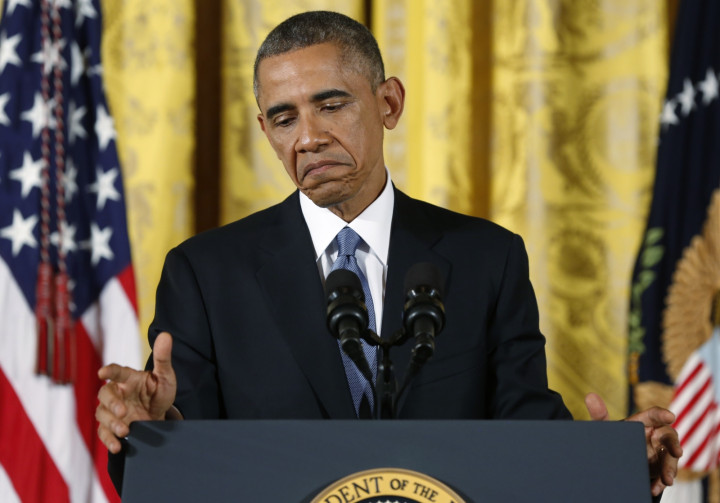 A day after the midterm election results, top Republicans and Democrats have vowed to get rid of the political gridlocks in the US.
Conceding that the Republicans have had a "good night", President Barack Obama gave enough hints at a 90-minute press conference that he is ready to work with the Republicans.
In his first remarks following the results, Obama said: "We can surely find ways to work together. It's time for us to take care of business."
He added: "You know, actually, I would enjoy having some Kentucky bourbon with Mitch McConnell," referring to the Republican who will be the next Senate majority leader.
The Republicans have taken control of both the legislative chambers complicating the remaining two years of the Obama administration. This is the Republicans' biggest majority in the House with 52 seats in the Senate since World War II.
McConnell had earlier pledged: "The Senate in the last few years basically doesn't do anything. We're going to go back to work and actually pass legislation."
The Republican leader urged Obama to take a cue from Ronald Reagan and Bill Clinton, who were faced with an opposition majority in Congress. He said both Reagan and Clinton are "good examples of accepting the government you have rather than fantasising about the government you wished you had".
"The president has really got a choice. There certainly are going to be areas of disagreement."
Others have, however, been harshly dismissal of Obama's policies.
"[Americans] want nothing to do with the policies of Barack Obama.... [election results are] direct rejection of the Obama agenda," chairman of the Republican National Committee Reince Priebus told reporters.