US Military Banned From Reading Glenn Greenwald's New Website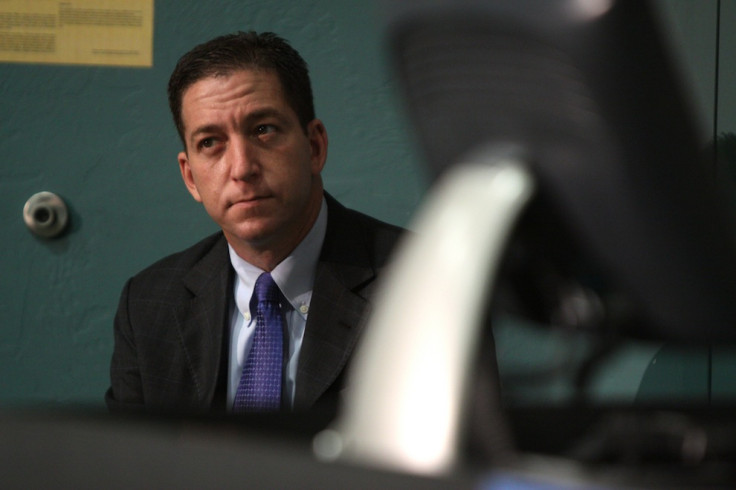 The US military is so worried about the top secret information that is being published on a new website run by Glenn Greenwald that it has banned operatives from access it.
The Intercept, which was established earlier this year, has published numerous reports about top secret US government spying operations, based on information gleaned from the cache of documents leaked by NSA whistleblower Edward Snowden last year.
According to an internal memo seen by The Intercept, the US military has warned operatives in the Army, Navy, Air Force and Marine Corps not to read articles published on the website as they may contain classified information.
The leaked directive says:
"We have received information from our higher headquarters regarding a potential new leaker of classified information. Although no formal validation has occurred, we thought it prudent to warn all employees and subordinate commands. Please do not go to any website entitled "The Intercept" for it may very well contain classified material."
Censorship
Those trying to access The Intercept website from within the military's network are greeted with a message telling them they are "attempting to access a blocked website" which has been barred for "operational reasons" by a Department of Defense filtering system.
The Intercept is an online publication founded earlier this year by First Look Media, a news organisation funded by eBay founder Pierre Omidyar.
As well as Glenn Greenwald, the website counts Laura Poitras as an editor, who along with Greenwald published the first revelations based on Snowden's cache of stolen documents.
Speaking to The Intercept, an anonymous source within the military voiced concern about this type of censorship:
"Even though I have a top secret security clearance, I am still forbidden to read anything on the website. I find this very disturbing that they are threatening us and telling us what websites and news publishers we are allowed to read or not."
The sources also claimed that the move by senior officials was made after reports of a "potential new leaker" of secret documents emerged in recent weeks.
The ban on viewing The intercept comes after the US Army admitted it was banned certain sections of The Guardian website last year following its publication of reports based on Snowden's leaked documents.
© Copyright IBTimes 2023. All rights reserved.