The US military will beef up its presence in eastern Europe as it plans to nullify an "aggressive" Russia. The US will send three armoured brigade combat teams from next year.
The move follows a Pentagon announcement made last month outlining plans to quadruple its budget for European defence in 2017. Teams will be on nine-month rotations conducting military exercises in Estonia, Latvia, Lithuania, Poland, Romania, Bulgaria, and Hungary.
Some eastern European countries have expressed their concern about the aggressive presence of Russia in the region after it annexed part of Ukraine in March 2014. In February Poland offered Nato more assistance in combating the Islamic State (Isis) on the southern flank of the bloc's borders in Syria in exchange for more troops near the Baltics.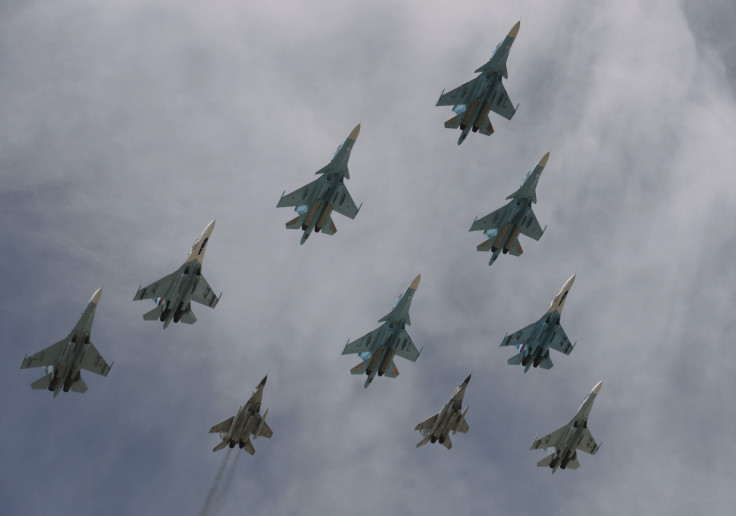 Senior US commander in Europe, General Philip Breedlove, said that the new plan shows "our strong and balanced approach to reassuring our Nato allies and partners in the wake of an aggressive Russia in eastern Europe and elsewhere."
He added: "Our allies and partners will see more capability. They will see a more frequent presence of an armoured brigade with more modernised equipment in their countries."
It means roughly 4,500 US troops along with 250 tanks, Bradley Fighting Vehicles, Paladin self-propelled howitzers and over 1,700 additional military vehicles would be on the ground from 2017. "There will be a division's worth of stuff to fight if something happens," said Deputy Secretary of Defence Robert Work, according to the Wall Street Journal.
The Kremlin responded on 30 March, warning that it will not be "passive observers" to a US military build-up on Russia's doorstep. It said that an "asymmetrical" response will be delivered.
"We see that the United States continues to reinforce its military presence in Europe," said Alexander Grushko, Russia's Permanent Representative to Nato. "We are not passive observers, we consistently take all the military measures we consider necessary in order to counterbalance this reinforced presence that is not justified by anything. Certainly, we'll respond totally asymmetrically."
Following the annexation of Crimea, a number of sanctions were placed on Russia and British Foreign Secretary Philip Hammond told Reuters that the situation in Ukraine had "gone backwards over the last few months, with more and more violations of the ceasefire".