Nato jets shadow plane carrying Russian Defence Minister Sergey Shoigu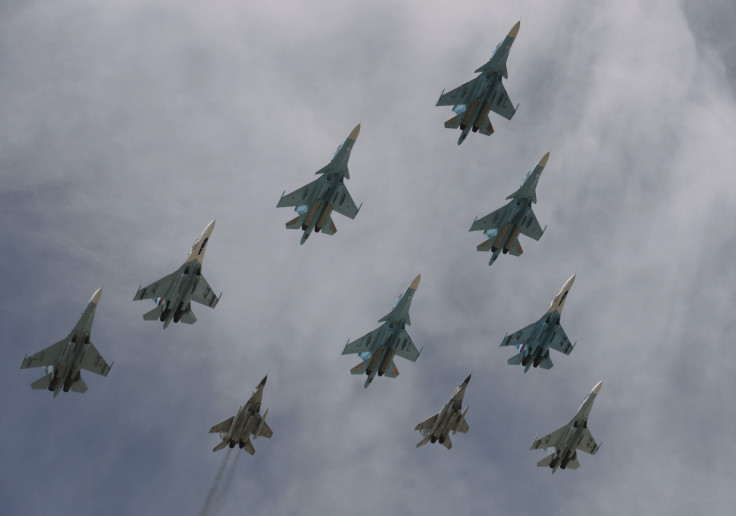 Nato fighter jets were scrambled to escort a plane carrying Russian Defence Minister Sergey Shoigu while the aircraft was flying along the Baltic coast. A distance of at least 2 km was maintained between the aircraft as they were cruising in neutral airspace.
According to press correspondents of Russian news outlets Ria Novosti, Tass and Interfax, who were on the same plane with the defence minister, several Su-27 fighter jets were already accompanying Shoigu's airliner. Nato's jets were identified as Eurofighter Typhoons.
No dogfight between the planes has been reported though the authorities did not specify how long the Nato jets shadowed the minister's plane.
Shoigu, who has been expressing concerns over the West's military buildup in Russia's border regions, arrived in Moscow's western enclave of Kaliningrad, which is sandwiched between Poland and Lithuania. The minister was scheduled to oversee the construction of the Chkalovsk Military Airfield on the outskirts of Kaliningrad.
The standoff between Russia and the Western world has worsened as the two sides are increasingly wary of each other over multiple geopolitical issues including the Ukrainian crisis and the Syrian conflict. The tension is often reflected in aerial encounters, which are also on the rise in recent years. Although there has been no serious incident, numerous close encounters have taken place.
© Copyright IBTimes 2023. All rights reserved.