The US Air Force is probing a failure in a classified computer network at Creech Air Force Base – the command centre for US targeted drone operations – after "critical systems" were taken offline by a mysterious outage in early September, documents show.
The computer network in question, called SIPRNet, is a secretive version of the internet used by the US Department of Defense and the Department of State to transmit classified information including email, video and intelligence reports.
According to government contract documentation, the network remained in a state of disruption long after the outages were first reported. Military sources have not commented on the source of the problems but a spokeswoman, Major Malinda Singleton, has claimed the system is now "up and running".
The contract notice – which stated that "critical systems" needed a core infrastructure upgrade with "unusual and compelling urgency" – was listed on 7 October and first reported by Buzzfeed News.
It said: "On 9 September 2016, the SIPRNet system currently in operation at Creech AFB failed and critical services were impacted. The services were somewhat restored with the use of multiple less powerful devices. This temporary solution stabilised the services, but will not be able to maintain the demand for very long. If this solution fails, there is currently no other backup system."
Pilots operating from Creech Air Force Base manage the controversial US drone programme and are responsible for launching attacks (and surveillance operations) against targets in countries including Syria, Afghanistan and Somalia. According to the Los Angeles Times, it has more than 100 Predator and Reaper drones in the skies every day – with hundreds of pilots helping to combat Islamic State (Isis/Daesh) militants.
Singleton, in an email to Military.com, addressed the "connectivity issue" with the computer network by saying the probe into its cause remains "ongoing". She added: "For operational security reasons, we typically don't discuss the specific impacts of a network outage."
In the weeks after the computer problems at the air force base occurred, a number of deadly mistakes by US drone operations resulted in a slew of erroneous killings which the US authorities are also now in the process of investigating.
On 17 September, as noted by the New York Times, US warplanes killed more than 60 Syrian government soldiers after mistakenly thinking the troops were aligned with the IS. In another incident, on 28 September, more than a dozen civilians in Afghanistan lost their lives in a similar attack.
According to Singleton, such incidents would be unaffected by computer outages as such drone missions are not solely reliant on the SIPR network.
She explained: "There are various fail-safe mechanisms, redundancies and pre-programming that allow our aircraft to retrace flight paths and to communicate with terrestrial, space-based navigation and through air traffic control systems to safely carry out their mission.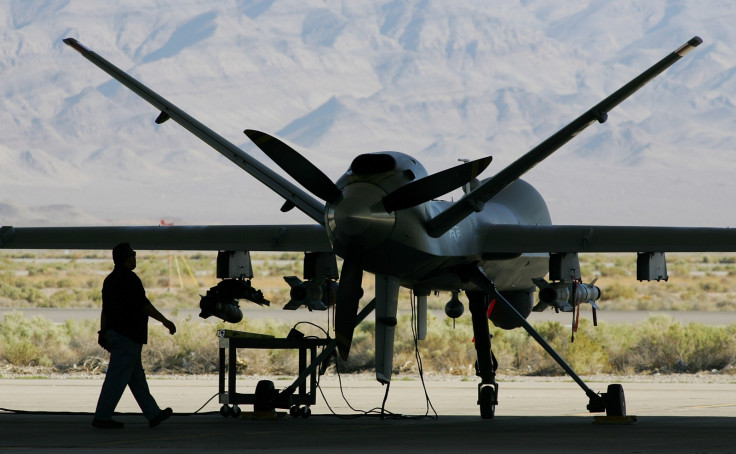 "The bottom line is the Air Force conducts global operations from multiple locations, each of which can take over if one node goes down. We do not rely on SIPR Networks to conduct MQ-1 and MQ-9 operations. Therefore, if there are any issues on a SIPR network, it would not disrupt flight operations."
Yet interestingly, on the same day as the SIPRnet system went into meltdown, the Air Force also announced that the drone base and its related facilities would be facing an unexpected cybersecurity audit in early October.
On its website, a statement read: "Throughout the rigorous assessment window, inspectors will be examining the installation's classified and unclassified computer networks to validate security compliance across Nellis and Creech Air Force Base's as well as the Nevada Test & Training Range."
It advised pilots and soldiers stationed at the base to keep in mind a number of cybersecurity tips, including ensuring all machines have up-to-date security patches, continuing to be wary of phishing attempts and "exercising your mental skills" by memorising login credentials of military computers.