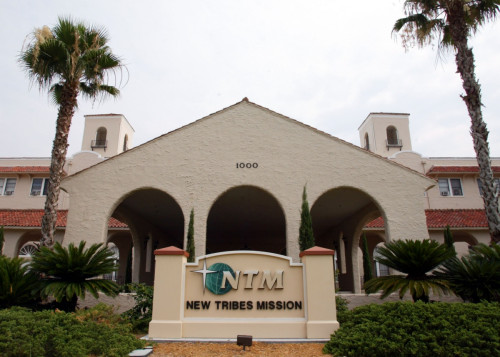 A US missionary working in the Amazon has admitted to befriending and sexually abusing young girls from an indigenous tribe, it has been revealed.
Warren Kennell was caught after he uploaded images of himself abusing children onto a website. At the time, he was preaching to girls from the Katukina tribe about the "friend they had in Jesus", according to TechEye.
Kennell was establishing a church for the New Tribes mission, which is based in Sanford, Florida. On the website, it states: "Mankind's greatest need is Jesus".
Homeland Security began investigating Kennell last May, after stopping him when he got off a plane from Brazil in Orlando. Investigators said they discovered digital storage deivces which contained hundreds of graphic images depicting the abuse of young children.
One photo showed a man abusing a girl, which Kennell revealed was himself when questioned by authorities. Eventually, 940 images were unearthed on his computer.
After his arrest, Kennell pleaded guilty to two counts of production of child pornography. He apologised to the victims and his family, saying he had "hurt a lot of people".
His father, Joe Kennell, who is also a missionary, asked the court for leniency and listed positive things the missionary has done throughout his life. However, Warren Kennell was sentenced to 56 years' imprisonment for his crimes.
According to the Orlando Sentinel, his crimes may have gone undiscovered if he had not put the evidence on a child pornography website.
The New Tribes mission in South America is designed to target "unreached people groups" where there is no church and "church, nor is there any no "work being done to establish a church". On the website, it states missionaries "develop caring relationships with tribal people, and help meet physical needs".
New Tribes Mission is one of the largest Christian missionary organisations in the world. Previously, the group was sued in 2011 by a women who stated she was raped repeatedly from the age of eight, while she lived on a dormitory for missionary children in the Phillipines.
A spokeswoman for the organisation said that the New Tribes mission felt "heartsick" by the revelation. She told TechEye: "Children are to be protected, not hurt. We are grateful to the authorities for the prosecution of this individual despite international legal obstacles."