A US military aircraft carrying 11 people has crashed into the Pacific Ocean while on its way to the USS Ronald Reagan carrier.
The Japan-based 7th Fleet said a search and rescue operation is currently underway for the crew and passengers onboard.
The US Navy said the ship was operating in the Philippine Sea, which is east of the Philippines, when the crash occurred around 2:45pm Japan time. The names of the crew and passengers are being withheld pending next of kin notification. The cause of the crash is not known at this stage.
The US Navy said in a statement: "A United States Navy aircraft carrying 11 crew and passengers crashed into the ocean south-east of Okinawa.
"Personnel recovery is under way and their condition will be evaluated by USS Ronald Reagan medical staff."
In Tokyo, Japanese defence minister Itsunori Onodera said a joint operation had been launched while claiming the crash was due to engine failure.
"Currently a search-and-rescue mission is being conducted in the area by the US side as well as the Japan Maritime Self Defence Force," he said.
"From the US military, we have received an initial report that engine trouble might be the cause."
This is the third 7th Fleet crash to occur in Asian waters this year. 17 people were killed in the first two crashes, prompting the removal of eight top Navy officers from their posts, including the 7th Fleet commander.
The USS John S McCain and an oil tanker collided near Singapore in August, leaving 10 US sailors dead. Seven sailors died in June when the USS Fitzgerald and a container ship collided off Japan.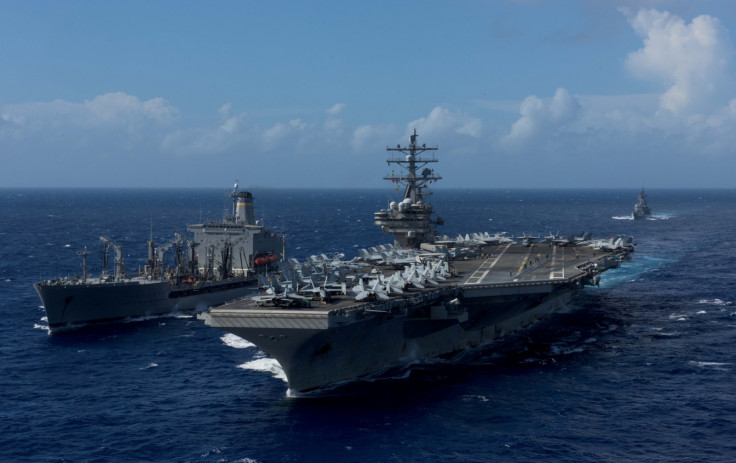 .