US Offers $45m Reward for Eight Top Leaders of al-Qaida in the Arabian Peninsula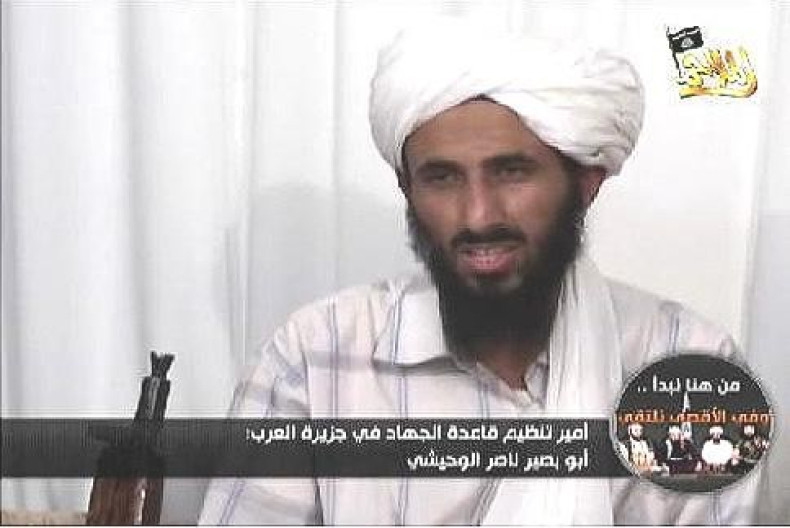 The US State Department has published a statement on its website asking for information about eight key leaders of al-Qaida in the Arabian Peninsula (AQAP). There is a total reward of up to $45m (£28m) for their current whereabouts.
Top target on the list is Nasir al-Wahishi, who has a $10m bounty on his head. As well as being the leader of AQAP, al-Wahishi was made deputy leader of al-Qaida by Ayman al-Zawahiri in 2013. He was previously Osama bin Laden's general secretary.
Al-Wahishi is described by the State Department as being "responsible for approving AQAP targets, recruiting new members, allocating resources, and directing AQAP operatives to conduct attack".
He was made a specially designated global terrorist under Executive Order 13224 by the State Department in January 2010.
A sum of $5m is being offered for information on the whereabouts of any of the seven other AQAP targets, each accused of recruiting, fundraising and planning attacks for the terror group.
They have been named as Qasim al-Rimi, Othman al-Ghamdi, Ibrahim Hassan Tali al-Asiri, Shawki Ali Ahmed al-Badani, Jalal Bala'idi, Ibrahim al-Rubaysh and Ibrahim al-Banna.
The wanted terrorists are believed to be hiding in Yemen, the homeland of AQAP.
The group was formed in 2009 by a mixture of Yemeni and Saudi jihadists and has carried out terror attacks in both the Kingdom and Yemen.
AQAP, who also work under the alias of Ansar al-Sharia, are also suspected of sending Umar Farouk Abdulmutallab, the 23-year-old "underpants bomber", on his failed mission to blow up a plane using plastic explosives concealed in his underwear in December 2009. The Nigerian bomber was sentenced to life in prison without the possibility of parole in February 2012.
The USA designated AQAP a foreign terror organisation on 19 January 2010 after a spate of terror attacks on US and foreign interests.
A suicide attack in Sana'a, which left 42 civilians dead, including several children, was believed to have been carried out by AQAP. They were also responsible for the temporarily closure of over 20 embassies in 2013 after a threat was intercepted by US security services.
The Rewards for Justice program was set up in 1984 and has paid out over $125m worth of rewards to over 80 people, "who have provided information that put terrorists behind bars or prevented acts of international terrorism worldwide."
The program is run by the US Department of State's Bureau of Diplomatic Security and all information is obtained on a strictly confidential basis.