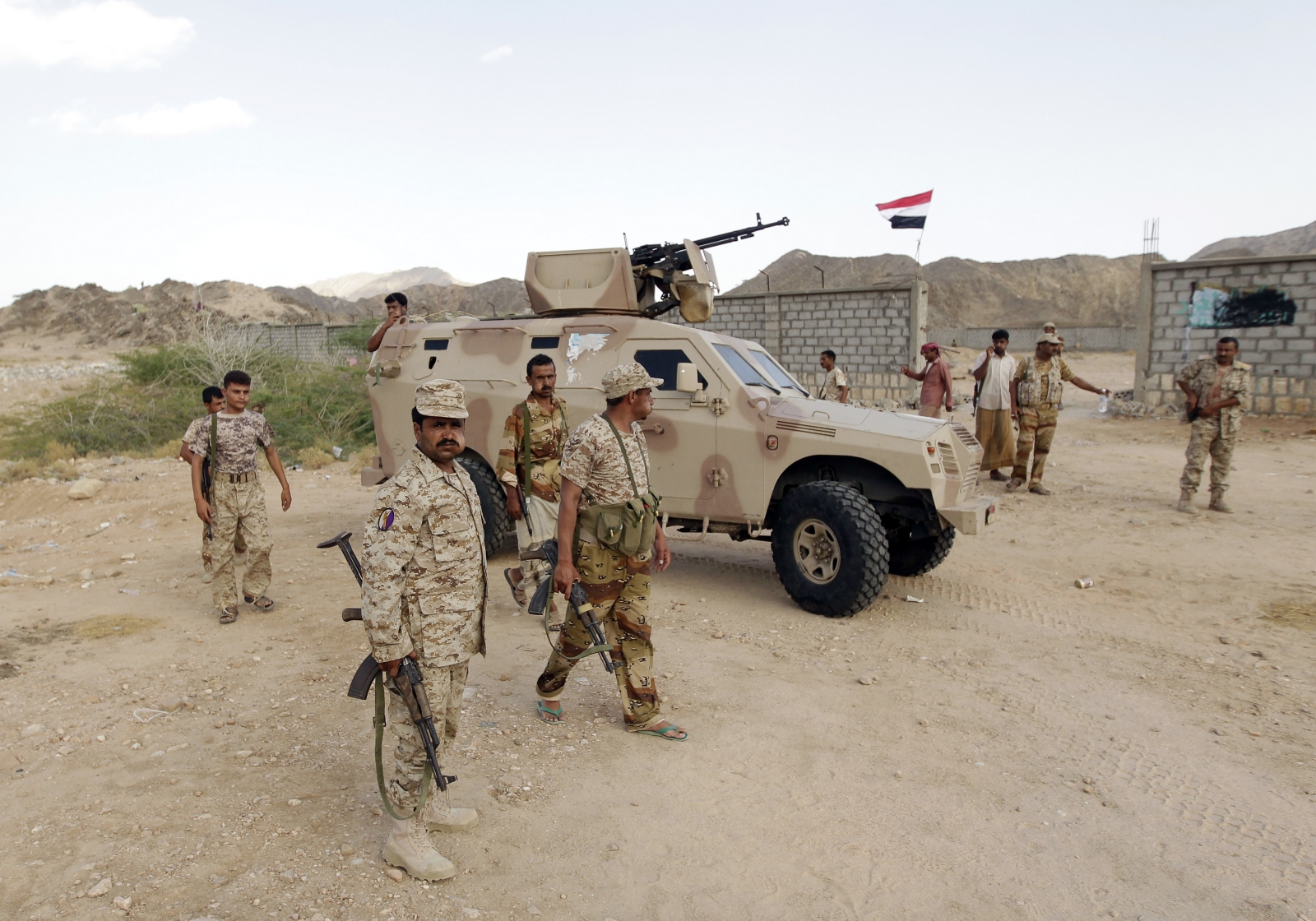 Al-Qaeda militants kidnapped and slaughtered 14 soldiers who were returning to the Yemeni capital Sanaa, after finishing their duty.
The Islamist insurgents ambushed the bus in which the troops were travelling in eastern Yemen in what appears to be a revenge attack.
The bodies of the security personnel were found either with their throats slit or riddled with bullets, near the city of Seiyun, in Hadramout province.
The soldiers were on their way to Yemeni capital Sanaa.
The Al-Qaeda in the Arabian Peninsula (AQAP), the most powerful arm of the militant group which rose to prominence following the political turmoil in 2011, has claimed responsibility for the attack.
Yemeni officials have also confirmed it is the work of al-Qaeda terrorists.
"The mujahideen ordered the soldiers down from the bus, interrogated them, and check their military IDs and that they belonged to the contingents based in Seiyoun.
"The mujahideen then led the soldiers to the city market, delivered a speech clarifying that the captive soldiers had participated in the latest campaign against Sunni Muslims in Wadi Hadramout, and thus the mujahideen decided to kill them as a punishment for their crimes," the Yemeni branch of the Al-Qaeda-affiliated group Ansar al-Sharia said in a statement, according to Reuters.
The AQAP has said the onslaughts will continue, vowing the government and judicial authorities will be targeted.
The Yemeni al-Qaeda has recently proclaimed that they would be establishing a caliphate in the country, imposing harsher Islamic Sharia law.