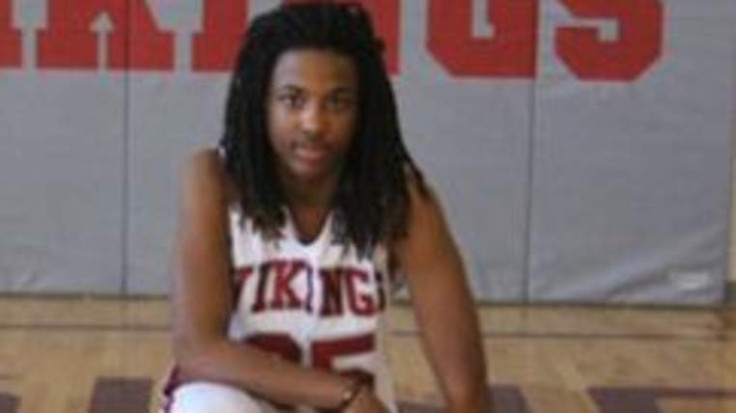 The parents of a Georgia teenager, who was found dead in a school gymnasium, have filed a lawsuit accusing his classmates of killing him.
In January 2013, Kendrick Johnson, 17, was found dead inside a rolled-up gym mat propped up against the wall in the Lowndes High School gymnasium.
The wrongful death lawsuit names 38 defendants, including three of Johnson's classmates. They are accused of attacking Kendrick and killing the teenager at school.
It is alleged that criminal investigators and school officials then covered up the crime.
Following an investigation into the teenager's death, Lowndes County sheriff's investigators concluded that he died in a freak accident, after becoming stuck upside down while trying to retrieve a shoe that fell into the upright mat.
No one has been charged with a crime in the case. Kendrick's parents, Kenneth and Jacquelyn Johnson, insist however, that their son was killed.
They claim that the attack was orchestrated by two brothers "seeking revenge" after one of them had been in a fight with the victim.
It also says the boys acted on a "parental command" from their father who encouraged them to assault Kendrick.
A lawyer for the brothers and their father called the allegations "completely baseless".
James Elliott, who represents the sheriff's department as the lawyer for Lowndes County, said the accusations "are unfounded and lack any basis in law or in fact".
Sheriff's investigators say Johnson had been in a fight with one of the brothers a year before his death. Evidence also showed neither brother was in the school gym when Kendrick was recorded by a surveillance camera entering the building. One brother was in another part of the school, while the other was out of town with a sports team.
The lawsuit alleges that the killing was covered up in a conspiracy involving the local school superintendent, the local police chief, the director of the Georgia Bureau of Investigation, 17 sheriff's investigators and deputies, the state medical examiner who conducted the autopsy, and others.
"The evidence that we have, we feel very confident it will prove exactly what we have alleged," said Chevene King, the Johnson family's attorney.
The lawsuit seeks $100m (£65.7m) in damages.