US pastor jailed for 63 days in Turkey now charged with being member of 'armed terror' group
Andrew Brunson, a pastor at the protestant church in Izmir, has been living in Turkey for 23 years.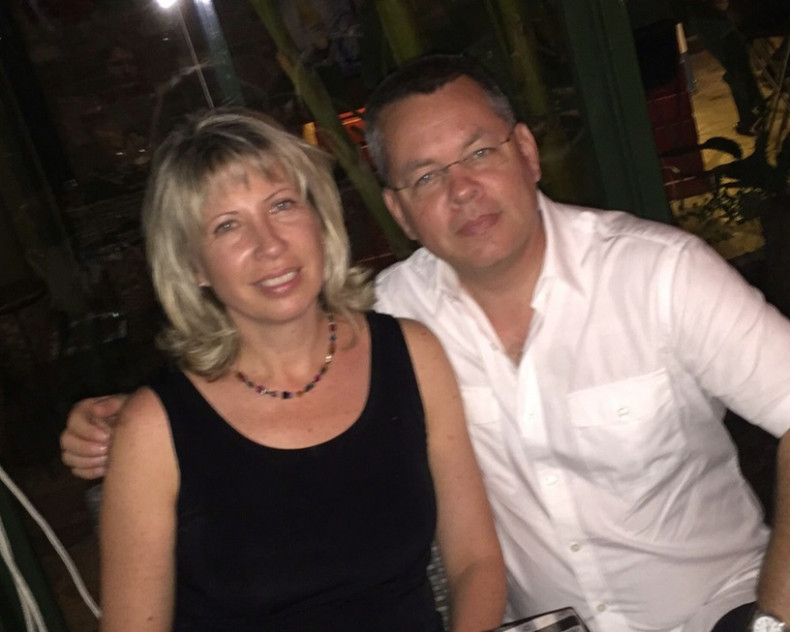 The family of a US pastor imprisoned in Turkey on terrorism charges has launched an urgent appeal for his release after claiming police accused him of being a member of an 'armed terrorist organisation'.
Andrew Brunson, a pastor of a Protestant church in Izmir, on the Aegean coast, was reportedly jailed on 7 October after he was summoned to a local police station where he was told he was a 'threat to national security'.
The North Carolina native has lived in the country for 23 years, raising one daughter there and running a Christian church with the full knowledge of the Turkish authorities, said the American Center for Law and Justice (ACLJ), which is representing Brunson's family.
The 48-year-old now faces years in a Turkish prison after being charged with terrorism-related activities, namely being the member of an armed organisation, according to the ACLJ, after being initially threatened with deportation.
Brunson's wife Norine, originally from Black Mountain, North Carolina, said he was moved to another prison by counter-terror police on Thursday, 8 December, before being charged at a court on Friday.
"Andrew's strong faith has always been at the center of his life, and that has never been more evident than his pastorship in Turkey," she said in a statement. "His love and concern for the people of Turkey is unmistakable, as he has dedicated 23 years of his life serving them."
Fox News said the Turkish government has accused Brunson of having ties to US-based cleric, Fetullah Gulen. Gulen was flagged by Turkish president Recep Tayyip Erdoğan as the man behind the bloody July coup attempt, which has seen the president jail thousands of teachers, police, soldiers and other officials.
"Pastor Andrew, if convicted, may face years in prison based on extremely serious — and false — charges," Jordan Sekulow, ACLY executive director, said. The ACLJ added the charging documents Brunson was handed included no evidence to support accusations that Brunson broke any law.
After 63 days in captivity, Brunson was ordered by a judge to be imprisoned on the charges, and his family told Fox News the US State Department as well as a member of Congress have been working to negotiate his release over the last several weeks.
Norine said on Facebook: "Andrew was moved in the night on Thursday night to the Counter Terrorism Dept., then taken to court in the morning and falsely charged with "membership in an armed terrorist organization," with no evidence provided.
"The judge sent him to prison to await further court proceedings. I don't know when I will be able to see him as this prison is very strict. Needless to say, this is a blow."