Former Democratic Republic of Congo (DRC) vice-president, Jean-Pierre Bemba has been handed an 18-year jail term for atrocities committed by his troops which include murder, rape and pillaging in neighbouring Central African Republic (CAR) between 2002 and 2003.
The 53-year-old former militia commander was sentenced by the International Criminal Court (ICC) today (21 June) – six years after the trial opened. "The chamber sentences Mr Jean-Pierre Bemba Gombo to a total of 18 years of imprisonment," said judge Sylvia Steiner. She added that soldiers were behind "sadistic" rapes, murders and pillaging which involved "particular cruelty".
Bemba founded the Congolese Liberation Movement (MLC) rebel group in 1998, ordering them to intervene in the CAR to topple a coup and prop-up former president Ange-Felix Patasse. Bemba's conviction is significant in that it is the first time the ICC has targeted rape as a weapon of war as well as the first time that somebody has been punished for crimes carried out by their subordinates.
"Today's sentencing marks a critical turning point for the thousands of women, children, and men who were victims of Bemba's orchestrated campaign of rape and murder," said Karen Naimer, director of the Sexual Violence in Conflict Zones Programme at Physicians for Human Rights (PHR), according to the Guardian.
"The punishment meted out today can't turn back the clock, but it can bring a measure of closure to those victims who've waited patiently more than a dozen years for this day to come."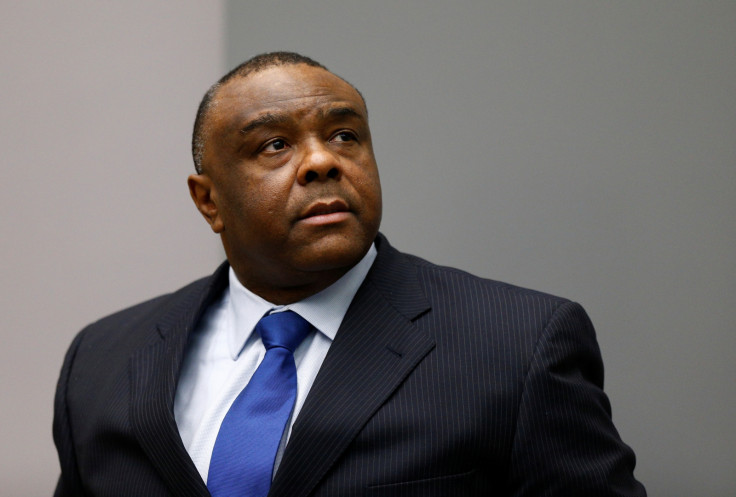 Prosecutors had asked for a 25-year sentence, saying it would be justified by "the gravity of the offences committed by Mr Bemba and his degree of culpability." To date, the ex-rebel leader and former vice-president is the highest-ranking official to be convicted by the ICC.
Bemba was found guilty in March and his defence team have said he will appeal against the conviction. "The appeal will not be limited... to criticism of the trial chamber's findings, but will also allege that, in material respects, the whole trial process was flawed and unfair and that Mr Bemba's rights as an accused were violated throughout," the defendant's lawyer said in a filing to the court.
Judge Steiner rejected the notion that Bemba was unaccountable for the actions of those under his command. "Mr Bemba's failure to take action was deliberately aimed at encouraging the attacks directed against the civilian population," she said. The judge added that Bemba "more than tolerate[d] the crimes as a commander."
Bemba fled to Belgium in 2007 and was subsequently arrested and handed over to the permanent war crimes court the following year. The eight years that Bemba has already spent in custody will be deducted from his sentence.