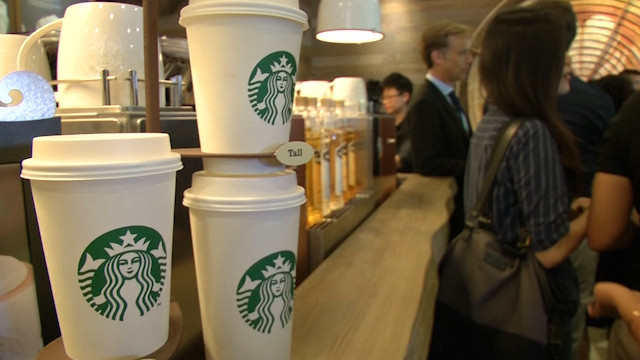 A police officer who spilled coffee on himself has launched legal proceedings against Starbucks in a bid to win $750,000 compensation.
The North Carolina officer, who reportedly received a free cup of coffee while in uniform, said he burned himself after a coffee cup collapsed in his hand.
Matthew Kohr, who is a lieutenant in the special operations division at the Raleigh Police Department, said the incident caused severe stress that activated his Crohn's disease.
In turn, this caused him to undergo surgery that led to the removal of part of his intestine, the lawsuit alleges.
Kohr took the stand for the second time on Wednesday, where he said he was underprepared for the heat of the beverage.
"I didn't know it was that hot," Kohr told the court. He revealed that he and his wife had initially considered suing the coffee giant for $10m.
"It was hard to put a price on what my wife had to go through, what my kids had to go through," Kohr said. "What's a year and a half, two years of your life worth? I thought it was worth $10 million," he told the courtroom.
He eventually decided, along with his wife, to sue for $750,000 to cover legal and medical expenses as well as damages.