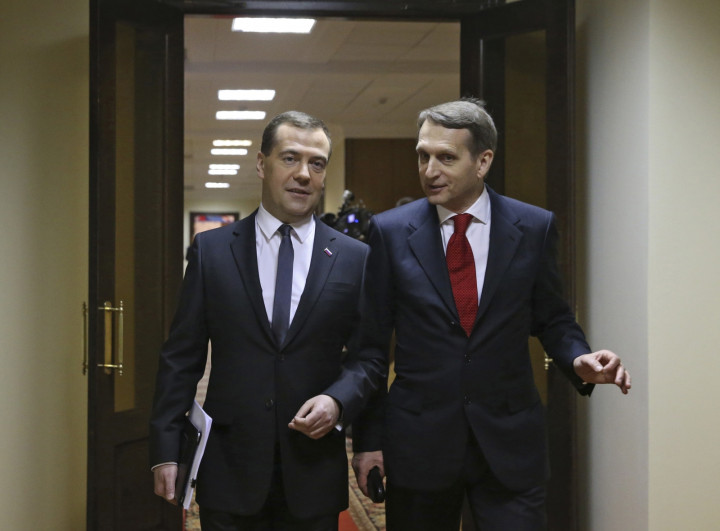 Russia's Parliamentary Speaker, Sergei Naryshkin has said that the "cynical and irresponsible" policies of the United States and its Western allies are putting the world on the verge of a new cold war.
"The cynical and irresponsible policy of the United States and the countries that are on its leash is pushing the world to the verge of a new cold war," Naryshkin was quoted as saying by Interfax.
Naryshkin made the comments at a ceremony to open the autumn session of the Russian parliament's lower house, otherwise known as the Duma.
The controversial comments came as Ukrainian politicians are set to complete a landmark EU association agreement in what Ukrainian President Petro Poroshenko said would be a "historic" event for the former Soviet republic.
He said that the agreement was a "reform programme in our country" seeking to secure "the rule of law, freedom of speech and decisive anti-corruption steps".
However, criticism has been levelled at Poroshenko as the deal is not to be implemented until 2016 following pressure from Russia. Ukraine will still receive tariff-free trade with the European Union despite the postponement.
More than 1,300 troops from 15 Nato members are conducting military exercises in the western Ukrainian city of Lviv, despite Russian protestations about the exercises.
The West is accusing Russia of arming and training rebels in Ukraine's restive eastern regions, a claim which Moscow denies.
UN agencies estimate more than 3,000 people have been killed in the fighting between pro-Russian separatists and the Ukrainian military since April.
A ceasefire has been in place for two weeks and continues to hold despite tensions in the eastern regions between rebels and Kiev's forces.