US President Donald Trump paid $38m in tax on over $150m in 2005, leaked MSNBC returns reveal
The White House accused MSNBC of being "desperate for ratings".
The White House has confirmed the authenticity of partially leaked tax records given to US news channel MSNBC that show US President Donald Trump paid $38m (£31m) in taxes on an income of over $150m in 2005. The information originally appeared on DC Report.
MSNBC's Rachel Maddow trailed the segment on her self-titled show with a tweet saying "We've got Trump tax returns. Tonight, 9pm ET. MSNBC. (Seriously)."
A second post then clarified that the leak only contained the President's 1040 form from before he took office in 2005.
On the show, Maddow introduced the two pages of Trump's 2005 return, received through investigative journalist David Cay Johnston. Trump is the first US President since 1976 to not release his tax return. This sharply contrasted his opponent in the 2016 presidential race, Hillary Clinton, who released returns going back decades.
Just before the show aired, the White House released a swift statement accusing MSNBC of being "desperate for ratings" but confirming the amount paid and earned as reported by Maddow.
The response added Trump had paid "tens of millions of dollars in other taxes such as sales and excise taxes and employment taxes". The White House statement did not mention a $105m write-down later reported by Maddow.
"Before being elected President, Mr. Trump was one of the most successful businessmen in the world with a responsibility to his company, his family and his employees to pay no more tax than legally required," the White House statement read. "Despite this substantial figure and tax paid, it is totally illegal to steal and publish tax returns."
Maddow strongly defended the legality of the release live on air.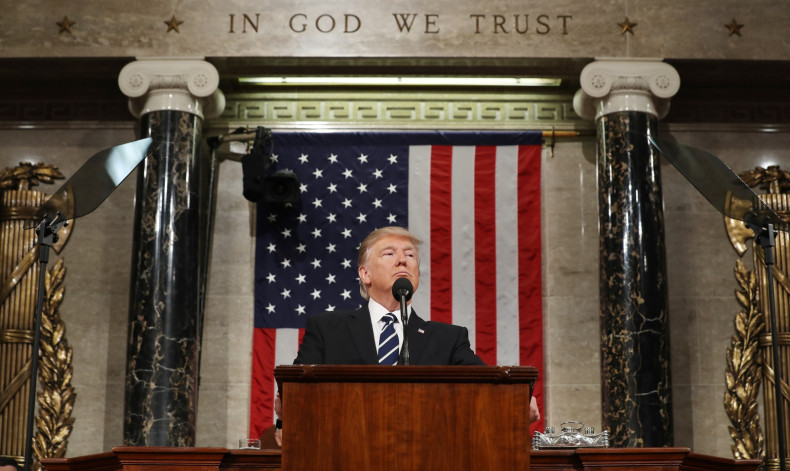 Trump has long fought calls to release his tax returns, often saying that the American public did not care about them. However, a Pew Research Center survey suggested that 60% of the public do, in fact, want to see him release the documents — particularly as concerns grow over the administration's ties with Russia.
Even Republicans in Congress are asking the president to release his tax information, with two members signing a letter calling on congressional committees to request them.
During one presidential campaign debate, Trump was accused by Clinton of paying no federal income tax, to which he replied: "...that makes me smart."