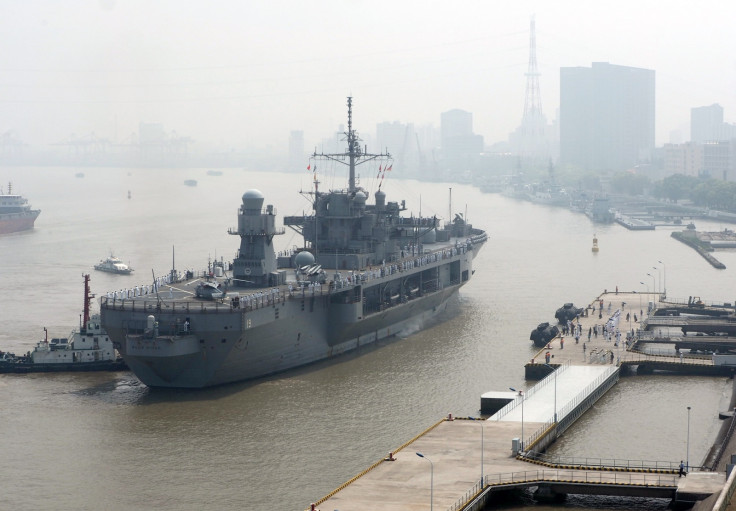 A retired Navy Admiral and eight others have been indicted in a bribery scandal that has plagued the military for three years.
The charges relate to Malaysian defence contractor, Leonard Francis, who allegedly plied the officers with gifts, including lavish trips and prostitutes, so that they would help his company.
Francis was also known by the nickname 'Fat Leonard' and pleaded guilty to fraud, with sentencing still to come. He is accused of overcharging the Navy through his company Glenn Defense Marine Asia by $35m (£28.8m).
The Washington Post reported that the charges cover eight years, from 2006 to 2014 and that the indictment, unsealed in a federal court in San Diego on Tuesday (14 March), lists alleged bribes that include $2,000 (£1,600) bottles of cognac and $25,000 (£20,500) watches.
The officers are accused of then giving Francis classified information to further his business interests.
It also tells a tale of lengthy sex parties, the paper quoting one alleged "raging multi-day party, with a rotating carousel of prostitutes" during which all the Dom Perignon in Manilla Shangri-La Hotel was drunk while the USS Blue Ridge was stopped at the port there in 2008.
Acting US Attorney Alana Robinson said: "This is a fleecing and betrayal of the United States Navy in epic proportions, and it was allegedly carried out by the Navy's highest-ranking officers."
She called the allegation "a staggering degree of corruption by the most prominent leaders of the Seventh Fleet — the largest fleet in the US Navy — actively worked together as a team to trade secrets for sex, serving the interests of a greedy foreign defence contractor, and not those of their own country", reported the AP.
The nine defendants were arrested in five different US states. Retired Admiral Bruce Loveless was arrested at home in Coronado, California.