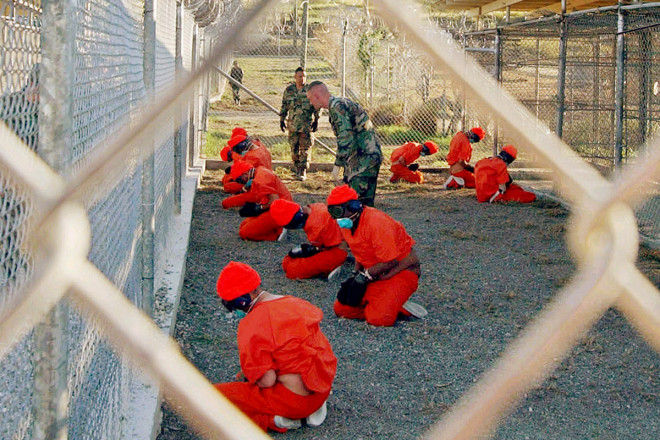 US President Barack Obama is under pressure to build a $69 million (£41m) detention facility at Guantanamo Bay to house 15 "high-value" al-Qaida terror suspects, including one of the alleged September 11 masterminds, who are held in a secret prison at the base.
The US military is appealing for funds to replace the maximum security facility at Guantanamo known as Camp 7, which one US Congressman described as "falling apart".
The project was initially proposed by the US Southern Command, but dropped after the Obama administration failed to support it.
It is now once again a topic of discussion after Republicans at the House Armed Services Committee inserted into a new legislative bill special funding of $69m for the "high-value detainee complex".
However, Obama wants to close the Guantanamo camp, which still houses 154 detainees, and does not wish to invest funds in new facilities there.
Mac Thornberry of Texas, who is the second highest-ranking Republican on the House Armed Services Committee after retiring chairman Buck McKeon of California, said the US Army notified Congress more than a year ago that it was designing the detainee complex at Guantanamo.
Camp 7 is the most secret installation at Guantanamo and is built on a clandestine location at the 45-square-mile Navy base, and run by a secret US army unit called Task Force Platinum. Neither the Pentagon nor the military guard force serving in Cuba are allowed to speak about it.
Camp 7 houses 15 former CIA prisoners, including six men awaiting death penalty trials. Inmates include Khalid Sheik Mohammed and four alleged accomplices accused of plotting the September 11 terrorist attacks, and Abd al Rahim al Nashiri, the alleged plotter of al-Qaida's suicide bombing of the USS Cole destroyer in 2000.
Because all aspects of Camp 7 are classified, it is not known how much was spent on the facility or when it was built.