The US has urged Beijing to tackle its excess industrial output and halt the flooding of cheap Chinese imports into overseas markets. In a statement released at the start of two-day bilateral talks in Beijing, US Treasury Secretary Jack Lew said excess capacity was damaging the global economy.
It comes days after the US Commerce Department imposed anti-dumping duties — levied on foreign exporters who sell products at a lesser price in overseas markets than their value in their own country — of up to 210% on corrosion-resistant steel imports from China.
"Excess capacity has a distorting and damaging effect on global markets," Lew was quoted as saying by Reuters.
"Implementing policies to substantially reduce production in a range of sectors suffering from overcapacity, including steel and aluminium, is critical to the function and stability of international markets."
Beijing has been criticised by the US and the European Union for its perceived role in oversupplying the global market with cheap steel in the face of cooling demand at home, thus keeping prices depressed.
Supply glut
Earlier in 2016, China set out plans to lay-off 1.8 million workers in the industrial sector to tackle its overcapacity problems. On 5 June, Lew told students at Tsinghua University that excess capacity was not just a domestic problem for China.
"The question of excess capacity is one that really has an enormous effect on global market for things like steel and aluminium. We're seeing distortions in global markets because of excess capacity," he was reported as saying by the New York Times.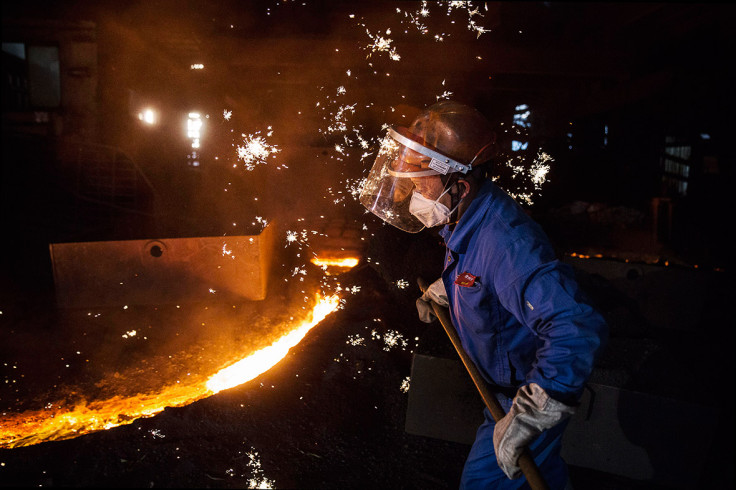 In May, China's Commerce Ministry denounced the US anti-dumping ruling as "irrational", and warned that it would hurt cooperation between the two economic powers. "China will take all necessary steps to strive for fair treatment and to protect the companies' rights," it was quoted as saying.
In 2015, five US steel producers — United States Steel, AK Steel Corp, ArcelorMittal USA, Nucor Corp and Steel Dynamics Inc — filed a formal trade action with the Commerce Department, alleging foreign companies were selling steel at unfairly low prices.
The companies claimed that they had been forced to lay off 12,000 steel workers over the past year as a result.