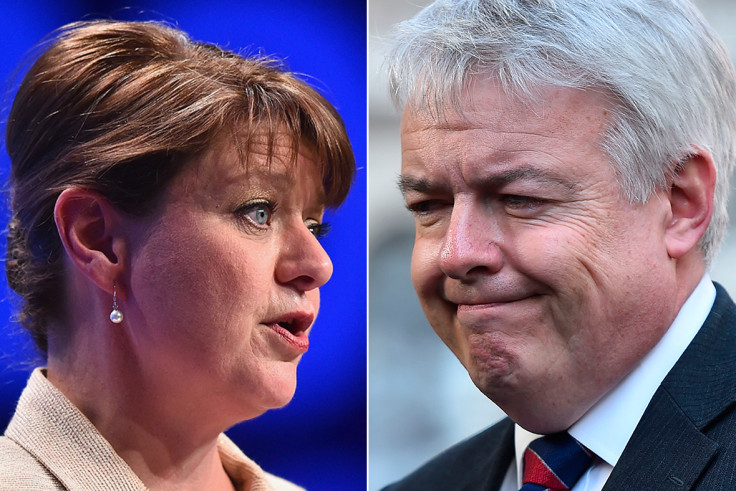 It is widely held in Wales that BREXIT would be bad for salvaging any deal that would secure Tata Steel's Port Talbot complex, the fate of which is exercising the minds of the Welsh probably a lot more than the EU Referendum itself right now, and would additionally not be in the interests of a country which receives a great deal of EU Regional Assistance funds.
Even before the Welsh First Minister could meet with Tata Steel bosses in India however, the Welsh Assembly Election on 05 May had left who exactly that was going to be in the balance. How this state of affairs came about and how it was finally resolved, should give Welsh Labour food for thought.
From a Westminster perspective, Labour, for at least a half century, has taken for granted a large Welsh (and Scottish until very recently) cohort of MPs. Recent analysis of May's Election from Cardiff University, should be read by all who have an interest in Welsh politics.
After May's 2016 election for the Welsh National Assembly (Senedd) left no party with an overall majority, it was still widely expected that former First Minister and Welsh Labour Party leader, Carwyn Jones, would be elected unopposed to continue as before. Labour in Wales after all, had a clear lead with 29 seats against second place Plaid Cymru, the Welsh National Party, with only 12 seats, and the biggest share of the votes cast at 35 per cent.
Unfortunately for Mr Jones, the combined opposition had other thoughts. With two seats short of an overall majority, on 11 May, Labour was left somewhat nonplussed when a very dejected looking Carwyn Jones tied in the election for First Minister with a very delighted Leanne Wood, head of Plaid Cymru. Both had received the support of 29 Assembly Members (AMs).
Ms Wood had pulled off the biggest shock in the Welsh election by winning over 50 per cent of the votes cast in Rhondda, a swing from Labour to Plaid of 24.2 per cent and where the Labour vote dropped a whopping 27 per cent. Only one member of the new opposition had voted against her bid to become First Minister.
Widely expected beforehand to be head of the queue for one of the List (Regional) seats allotted to parties on a proportional basis, Ms Wood's outright Constituency victory against the former sitting AM and Public Services Minister Leighton Andrews, drew from the defeated gentleman the witty self-description that he was a "recovering politician", and what looks like his retirement from front line politics in the near future.
On 20 May Rhondda Valley reporter for WalesOnline quoted Mr Andrews:
"... I think the Labour party in the Rhondda now needs to reflect on the result and then move to pick a new candidate for 2021," adding: "There are many lessons for Labour to learn...in the Rhondda and other valley constituencies in this May's election."
All in the past now for Mr Andrews who, on 24 May, Tweeted pictures of a city break and a pint of Guinness he was enjoying in Dublin as his former colleagues sat through their first First Minister's Questions at Cardiff Bay.
In the meantime, Carwyn Jones had been reinstated as First Minister, unopposed, on 18 May. This followed "some concessions" to Plaid Cymru, now the official Opposition, and an agreement to consult with Plaid on the Welsh Budget, new legislation in the Assembly, and a pledge to pursue further devolution from Westminster.
To ensure a majority and remove the threat of losing a vote of confidence in his Government, the First Minister very quickly approached sole remaining Liberal Democrat AM, Kirsty Williams, with the offer to join the Government in the post of Cabinet Secretary for Education. A reward possibly, for having been the one and only member to save Carwyn Jones from outright defeat in the contest for First Minister.
Ms Williams accepted this offer on 19 May and immediately came under fire from, among others, Welsh Conservative leader Andrew RT Davies who accused her of: "...joining Labour's magic roundabout, which she has spent the last five years railing against..."
Although that may well be true, it appears that the AM for Brecon & Radnorshire since 1999, has often been most influential on Health matters throughout her tenure in the Welsh Assembly and a number of her proposals have been adopted in whole or part.
Both sides to this agreement were at pains to emphasize that in no way was this any form of "coalition".
On 27 May, Professor Roger Scully of the Wales Governance Centre, Cardiff University, posted online a lecture he gave on 24 May from a "non-partisan" perspective on the May Election. There's an accompanying Video – Election 2016, for those whose Welsh language is good enough to enjoy.
All but the Welsh Liberal Democrats can take cheer as well as note from the Professor's research and interpretation. Here's a snippet.
Labour's share of the Constituency vote increased in Arfon but declined in 37 of the 40 other constituencies and in all five of the Welsh Regions, worst in Wales South East where it fell 7.3 per cent. Their loss in Rhondda qualified as a "Nightmare Scenario".
Plaid Cymru may be the official opposition and its leader, Leanne Wood certainly sparkled but it scored its "second-worst Constituency vote ever". Ms Wood's Rhondda victory is described as "Dreams come true".
The Conservatives can take comfort from the fact that they still came second in the Constituency vote and held all their Constituency seats but took a bruising with significant Regional losses.
UKIP had a really good 2016 Election retaining all but one of their Constituency deposits and gaining Regional seats for the first time.
It was a near disaster for the Liberal Democrats, their worst ever Assembly Election, losing deposits in 26 out of 40 seats and only Ms William's vote increasing by over nine per cent to give them a little good news.
Amongst other topics considered, Trust in dealing with the Economy put honours just about even between Labour and Conservative with nearly 40 percent and Plaid a little behind at 35 per cent, whilst "Standing up for Wales"? No other party came close to Plaid's 60 per cent with last place in this matter going to UKIP with a poor 20 per cent.
There was one final piece of news from Professor Scully for the Welsh political establishment to contemplate over their Bank Holiday weekend in the form of the first post-election voter survey conducted by the Welsh Election Study on the Welsh Electorate's Westminster voting intention:
Labour 36% (no change)
Conservative 23% (-2)
UKIP 18% (+1)
Plaid Cymru 14% (+2)
Lib Dems 6% (-1)
Others 3%
Labour may still be dominant in Wales but the times when some constituencies weren't even contested are now in the very distant past.