On 17 November, the United States announced it would support an arms embargo in South Sudan in the wake of growing ethnic tensions. A draft of the resolution was released to the 15-member United Nations Security Council in order to curb the deadly violence that has gripped the African country.
"In the coming days, the United States will put forward a proposal to impose an arms embargo on South Sudan, and targeted sanctions on the individuals who have been the biggest spoilers to achieve lasting peace in South Sudan," US Ambassador Samantha Power told Security Council members.
Her statement comes on the heels of a report released by the UN special adviser on the Prevention of Genocide Adama Dieng, who visited South Sudan.
"I saw all the signs that ethnic hatred and targeting of civilians could evolve into genocide if something is not done now to stop it. I urge the Security Council and member states of the region to be united and to take action," Dieng told the UN council.
"There is a strong risk of violence escalating along ethnic lines with a potential for genocide. I do not say that lightly."
While the Council contemplates imposing the arms embargo, many rights groups believe it is long overdue. Veto powers Russia and China, however, are sceptical about the move making a difference considering the country already has a large amount of weapons.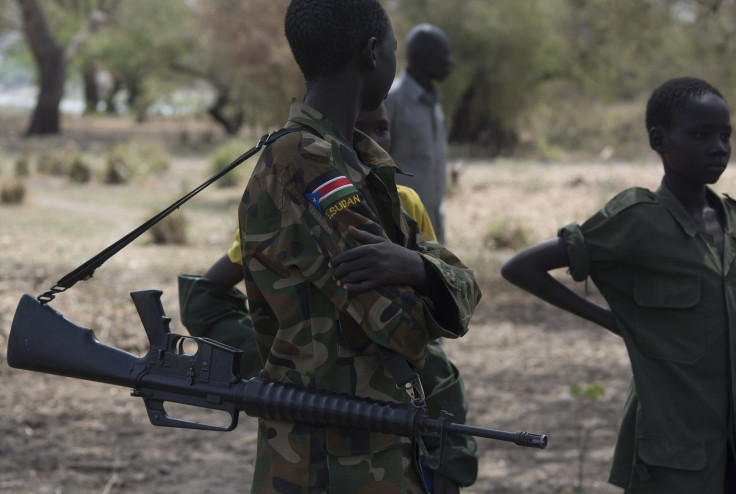 "We think that implementing such a recommendation would hardly be helpful in settling the conflict," deputy Russian UN ambassador Petr Iliichev said. "Introducing targeted sanctions against South Sudanese leaders would be the height of irresponsibility now."
The US proposal would completely block the import of weapons to South Sudan, place travel restrictions on individuals deemed responsible for the violence and freeze their assets overseas.
South Sudan has been embroiled in a civil war since 2013, instigated by political rivalry between President Salva Kiir, an ethnic Dinka, and his former deputy Riek Machar, a Nuer. The two leaders signed a peace deal last year, but violence continues across the nation with ethnicity being the specific target.