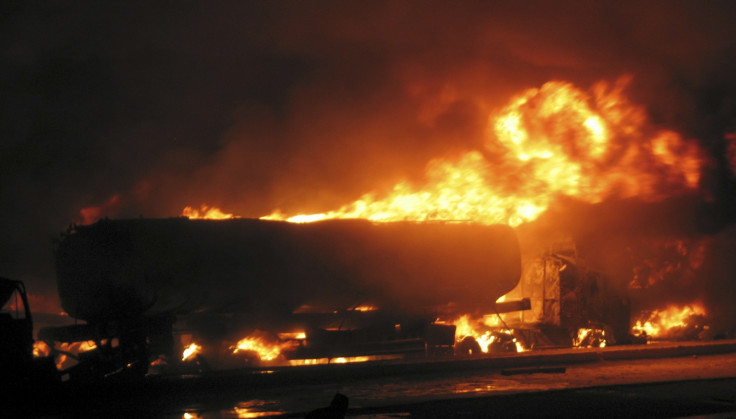 Dozens of people have died and many more were injured when an overturned fuel tanker exploded in Mozambique.
According to some reports, the victims were trying to siphon off fuel from the truck when it ignited, killing at least 73 people and injuring 110 others, including children. Many of the injured are being treated for burns in hospital.
The fuel tanker was carrying petrol from the port city of Beira to neighbouring Malawi when it overturned in Tete province, around 1,200 miles (2,000 km) from the capital Maputo, according to Reuters. However Mozambique information ministry director, Joao Manasses, told AFP the truck could have been ambushed or selling the fuel to villagers.
In a provisional statement the government said: "The incident occurred when citizens tried to take petrol from a truck. Because of the heat, the truck burst into flames, leading to the deaths of 43 people [the initial death toll] and causing burns in 110 others, according to investigators' initial findings. Ambulances and medical personnel were deployed to the scene in order to assist the victims. The injured were evacuated to Tete hospital."
The number of victims was later revised upwards to 73. Investigators have gone to the region to try and establish what happened.
According to the International Monetary Fund (IMF), Mozambique is one of the world's poorest countries and its government recently raised the price of fuel when the local currency, the metical, sunk rapidly against other currencies. The country also suffers regular drought which leads to severe food shortages.
There have been a number of similar tragedies across Africa, mostly involving fuel spills from trucks or vandalised pipelines. In one incident, in Abule Egba near Lagos on Boxing Day 2006, up to 500 people were burned alive when fuel from a ruptured pipe caught fire and exploded.