US reveals failed attempt to rescue Luke Somers held hostage by Yemeni Al-Qaeda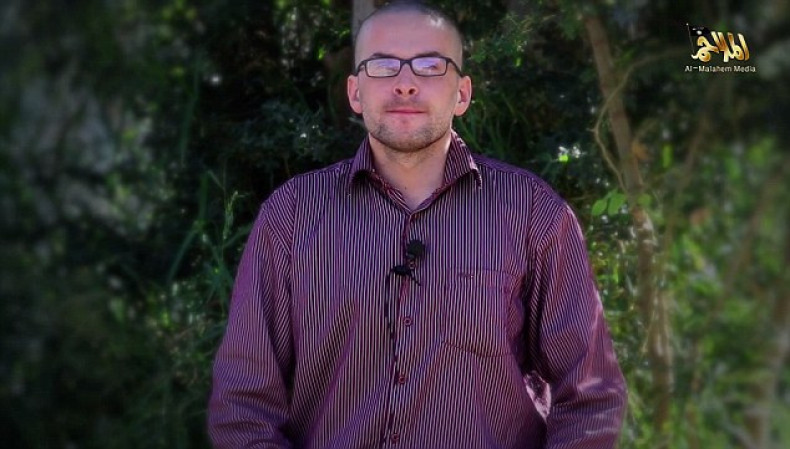 An attempt by US forces to rescue Britain-born Luke Somers, who is being held hostage in Yemen by Al-Qaeda in the Arabian Peninsula (AQAP), failed last month, it has emerged.
The rescue mission, authorised by President Barack Obama did not result in the freeing of Somers but managed to save other captives.
"The United States attempted a rescue operation recently to free a number of hostages, including US citizen Luke Somers, held in Yemen by al Qaeda in the Arabian Peninsula. Some hostages were rescued, but others – including Somers – were not present at the targeted location," Pentagon spokesperson John Kirby said in a statement.
In a video released by al-Qaeda's most active arm, a man identifying himself as American Luke Somers, 33, sought help as the militants threaten to execute him.
The group warned that if their demands, which senior AQAP leader Nasser bin Ali al-Ansi did not specify but said US officials were aware of, were not met, Somers would be killed.
Meanwhile, Somers's family has appealed to his captors to free the photojournalist who was abducted by the extremists in the Yemeni capital Sana'a last year.
In an 85-second video clip, Somers's mother Paula says: "Please show mercy, and give us an opportunity to see our Luke again. He is all that we have. Luke, if you are able to see or hear us, please know we are doing everything possible to help you. Our hearts are with you. We miss you, and we love you, and all we want to do is see you again and have you safely in our arms."
Somers's brother Jordan pleads: "He is not responsible for any actions the US government has taken. Please understand that we had no prior knowledge of the rescue attempt for Luke, and we mean no harm to anyone."