Yemen: Al-Qaeda threaten to execute British-born hostage Luke Somers within three days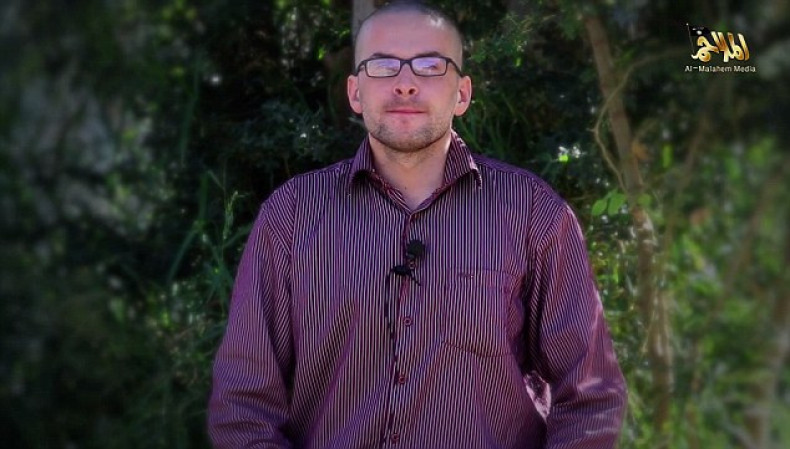 Al-Qaeda militants have released a video in which they threaten to execute British-born American photojournalist Luke Somers within three days if their demands are not met by the US government, according to Site Intelligence.
The video by the terror group's branch, al-Qaeda in the Arabian Peninsula (AQAP), does not include the specific demands but the group accuse the US of bombing its fighters.
Somers was reportedly kidnapped by gunmen in the Yemeni capital, Sana'a, in 2013 and said he was "in danger".
"It's now been well over a year since I've been kidnapped in Sana'a. Basically, I'm looking for any help that can get me out of this situation. I'm certain that my life is in danger," he said.
"So as I sit here now, I ask if anything can be done, please let it be done. Thank you very much."
The senior AQAP militant in the video, Nasser bin Ali al-Ansi, says that "the American hostage held by us will meet his inevitable fate" if the unspecified demands were not met within three days.
It is believed that Somers moved to Yemen in 2011 to work as a teacher before taking photographs of anti-government protests and obtaining work at the Yemen Times.
Last month, US special forces led a successful raid on al-Qaeda militants in a cave in Yemen, rescuing eight hostages.
The hostages rescued from the clutches of the terror group in their desert safe-haven known as Hagr al-Saiaar were six Yemenis, a Saudi and an Ethiopian.
However, a Yemeni official has revealed that the raid failed to save five other hostages - an American journalist, a British national, a South African, a Yemeni and a Turkish national - who were moved to an undisclosed location just days before the operation.