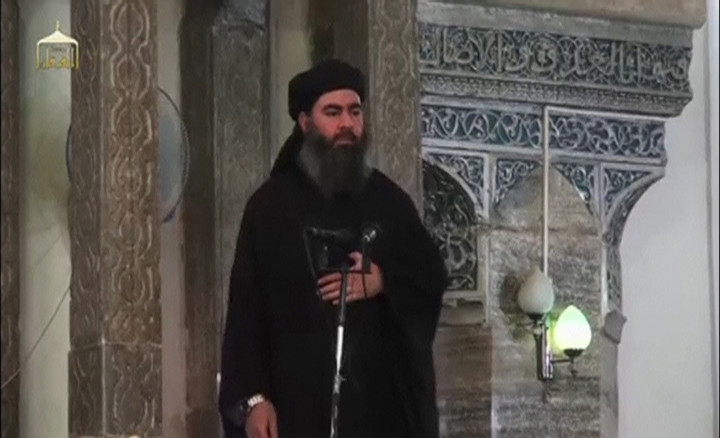 Yemen-based Al-Qaeda in the Arabian Peninsula (AQAP) has scorned the Iraqi militant group Islamic State (Isis) for declaring caliphates beyond their rightful territories.
In a video released by the Al-Qaeda's most dominant and active arm, the group's top cleric Harith bin Ghazi al-Nadhari has said the declaration of the Islamic caliphate in provinces, including Yemen, which are not controlled by the Iraqi Sunni insurgent group is illegitimate.
Potentially dampening the IS's ambitious vision to lead the global jihadist movement, the AQAP's militant said, according to the translation released by SITE which keeps track of jihadist websites, "We did not want to talk about the current dispute and the sedition in Syria... however, our brothers in the Islamic State ... surprised us with several steps, including their announcement of the caliphate [and] they announced the expansion of the caliphate in a number of countries which they have no governance, and considered them to be provinces that belonged to them."
With the latest statement, the group has yet again reiterated its loyalty to the Al-Qaeda and its leader Ayman al-Zawahiri, despite several other Islamist extremist groups pledging allegiance to the IS in recent weeks.
"The announcement of the caliphate for all Muslims by our brothers in the Islamic State did not meet the required conditions," al-Nadhari said in the statement.
The AQAP's announcement is largely in retribution to IS's recent message in which the self-proclaimed caliph Abu Bakr al-Baghadi claimed that the Islamic State has expanded up to Yemen and other Middle Eastern countries testing the waters.
However, the AQAP continues to tread carefully in its messages and even addressed al-Baghdadi as "sheikh" keeping the doors of reconciliation open.
AQAP's leader Nasser al-Wahishi was publicly named the second-in-command of the main al-Qaeda group by Zawahiri last year.