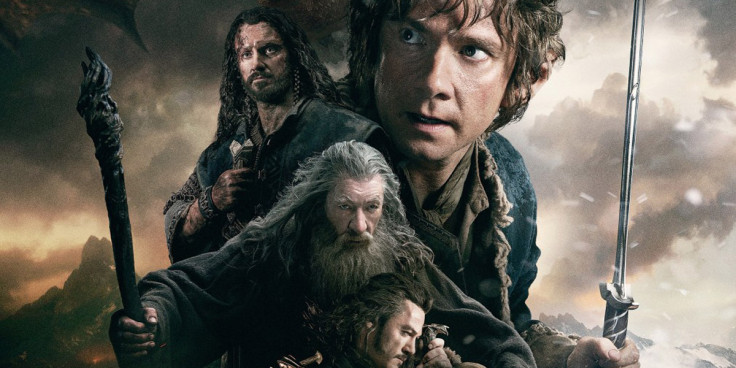 A fourth-grade student from Texas who was suspended from school after pretending to use a magic ring to make another boy disappear has expressed remorse for his actions, the NY Daily News reports.
"I felt bad because I wasn't learning," Aiden Steward told the Daily News. "I shouldn't have done it."
Aiden, 9, was accused of telling "another student that he was going to put his rings around his neck and hope[d] he died," his teacher wrote on his suspension letter.
But his father Jason Steward said that his son was inspired to bring a "magic" ring to school last month after seeing The Hobbit: The Battle of the Five Armies, and was only pretending to make his classmate disappear.
Aiden defended himself on the form, where he wrote that his classmates had "got mad" because he refused to show them his ring.
Last month's incident was reported in Texas' Odessa American, after Aidan was suspended from Kermit Elementary School.
At the time, Steward said Principal Roxanne Greer said that threats to other children's safety would not be tolerated by the school.
Greer declined to comment to the press, as did Kermit Independent School District Superintendent Bill Boyd.
"I assure you my son lacks the magical powers necessary to threaten his friend's existence," Steward told the NY Daily News at the time. "If he did, I'm sure he'd bring him right back."
The incident was the third time the 9-year-old has been suspended this school year. He was suspended for calling a classmate black and bringing a children's book called The Big Book of Knowledge to school.
"He loves that book. They were studying the solar system and he took it to school. He thought his teacher would be impressed," Steward said, adding that the offending section of the book showed an illustration of a pregnant woman.