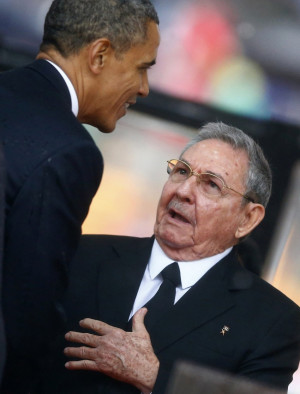 The US government created a Twitter-style social network in a bid to circumvent censorship and undermine the communist government in Cuba, the Associated Press reported.
The ZunZuneo project - slang for a Cuban hummingbird's tweet - lasted more than two years and attracted tens of thousands of subscribers.
According to information obtained by AP, the US government planned to build a subscriber base through "non-controversial content" then introduce political content when it had reached a critical mass in an attempt to trigger a possible 'Cuban spring'.
This way "the balance of power between the state and society" could be renegotiated, according to US Agency for International Developement (USAID).
ZunZuneo was introduced after the 2009 arrest in Cuba of American contractor Alan Gross and within six months, had almost 25,000 subscribers.
According to a memo from Mobile Accord, one of the project's contractors, users were unaware of any US involvement or that American contractors were gathering their private data.
"This is absolutely crucial for the long-term success of the service and to ensure the success of the Mission," the document said.
The program's legality is unclear as any covert action by a federal agency must have a presidential authorisation, according to US laws.
Officials at USAID declined to comment on who had approved the program or whether the White House was aware of it.
"[USAID] is proud of its work in Cuba to provide basic humanitarian assistance, promote human rights and fundamental freedoms, and to help information flow more freely to the Cuban people."
Chairman of the Appropriations Committee's State Department Patrick Leahy, however, said: "There is the disturbing fact that [ZunZuneo] apparently activated shortly after Alan Gross, a USAID subcontractor who was sent to Cuba to help provide citizens access to the Internet, was arrested."
The estimated $1.6 million (£961,000) spent on ZunZuneo was publicly earmarked for an unspecified project in Pakistan, public government data showed, but those documents don't reveal where the funds were actually spent.
ZunZuneo vanished abruptly in 2012. USAID said the program ended when the money ran out.
The Cuban government declined to comment.
You can find the full report by AP here.