US security chief James Clapper warns open EU borders allow Isis terror cells to thrive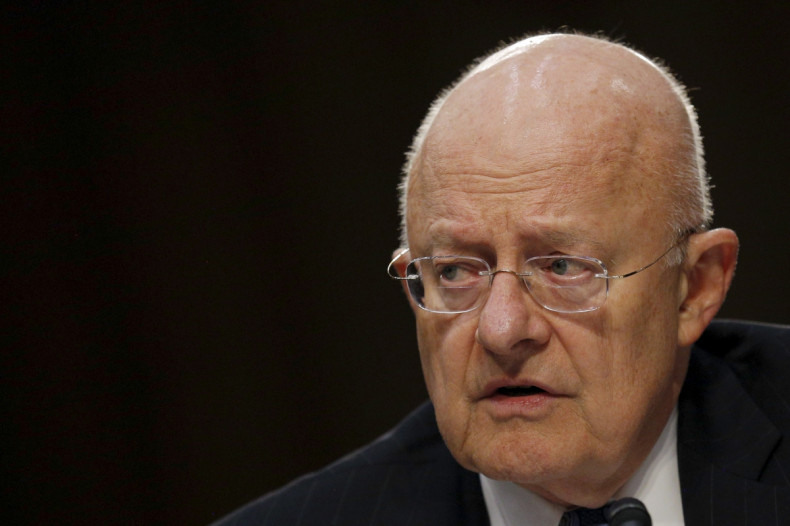 The US intelligence chief has issued a stark warning that the free movement of citizens around the European Union is allowing Islamist militants to prosper and plot attacks on countries including the UK.
James Clapper, US director of National Intelligence, said such open borders have allowed Isis to establish sleeper cells and there is evidence that groups in the UK, Germany and Italy are planning Paris and Brussels-style attacks.
In a briefing to journalists in the US, he said: "There's a fundamental conflict - on the one hand there is the European Union's incentives and drives to promote openness and free movement of people and goods and privacy, which is in some ways in conflict with the responsibility each country has as a nation state to protect the security of its border and its people.
"So there's countervailing processes," he said.
Clapper, the most senior Western official to publicly acknowledge Isis's reach into Europe, said the UK and Germany were prone to attack, adding: "We've learned that they are fanatic, very OPSEC conscious — meaning operational security conscious — they're very mindful of that.
A Belgian serviceman at the Maalbeek metro station in Brussels after the 22 March attacks
John Thys/ AFP
"They have taken advantage, to some extent, of the migrant crisis in Europe — something which the nations, I think, have a growing awareness of."
Free movement
Keith Vaz, chairman of the Commons home affairs select committee, told the Telegraph that the free movement across the EU sparked concerns.
"Once someone passes through the external border of the EU there are simply no checks before they get to the UK. Even there they are not challenged robustly enough as they are EU citizens. These gaps need to be addressed."
His comments may be used by those who oppose freedom of movement in the EU including the Brexit campaigners getting their case across ahead of the referendum on membership of the union on June 23.
Security and the threat of terrorism could be framed in the weeks to come as part of the debate on the European Union membership and whether or not Britain has control of its borders.
Separately, the anti-migration group Migration Watch UK has said that net migration into Britain from the EU may have been 'significantly undercounted'.
The group's analysis compares the increase in the official figures for the population of migrants born in Eastern Europe and living in the UK with the official immigration figures. It says that over the last five years, the population increased by 50,000 a year more than the net migration figures suggested.